Advertising a Job Listing to Your LinkedIn Network
Advertising a Job Listing to Your LinkedIn Network
LinkedIn offers you the chance to "Share" your job listing using social networking sites like Facebook and Twitter, and it allows you to send all or some of the people in your network a message, letting them know about your job opening and asking them if they, or anyone they know, might be interested in this job. When you're ready to advertise your job listing, follow these steps: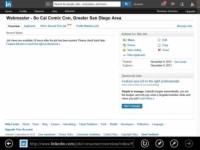 1

Hover your mouse over the Account & Settings button (on the top navigation bar on the right) and select Manage (next to Job Posting) from the drop-down list that appears.

After you've posted your job, you should see the position listed in the Manage Jobs window under Open Jobs. Click that job title to bring up the Job Status window for that job listing.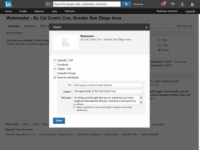 2

Click the Share link (under the Actions for this job header) to generate a LinkedIn message.

LinkedIn automatically generates a Share box that you can send to your network in a variety of ways.

You can generate an automatic network update by selecting the LinkedIn check box. If you want to send out a Facebook update, select the Facebook check box. If you have an active Twitter following and your Twitter account is defined in your LinkedIn profile, you can send out a Twitter message by selecting the Twitter check box.

If you belong to a LinkedIn group that might be right for this job, select the LinkedIn Groups check box and specify the LinkedIn group(s) to be notified. You can also select the Send to Individuals check box. Feel free to edit the text in the message box to make it sound like it's coming from you, or just leave the default message in place.
3

If you select the Send to Individuals check box to forward this job listing to your connections, start typing names in the To: box to decide who will get this message from you.

As you start typing the name of a first-degree connection, LinkedIn automatically displays its best guesses as to the correct name and headline right there below the To box. When you see the name you want, click it, and it appears in the To box. Continue to type additional names, up to a maximum of ten people.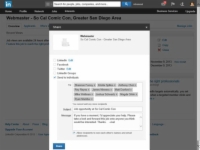 4

Look over the subject line and text in the window again, make sure you have the right people selected, and when you're ready, click the Share button.

Your LinkedIn connections will receive a message in their LinkedIn Inboxes and, depending on their notification settings, an e-mail with this message as well. They can click a link from the message to see the job listing and either apply themselves or forward it to their contacts for consideration.