Now that you've decided to optimize your LinkedIn profile, let's make sure you didn't miss any sections or make any mistakes. Your public LinkedIn profile is your online reputation and digital face to the world.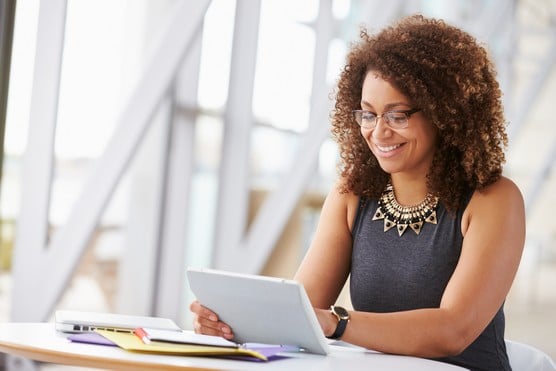 ©Shutterstock/Monkey Business Images
Your LinkedIn profile must be perfect, as this is how people see and judge you. Make sure all the sections are customized completely. As you go through your LinkedIn, check off each completed section.
Profile picture
Does your LinkedIn profile picture cast you as a professional? Do you look warm, friendly, and well-adjusted? Is the background neutral and not distracting?
Background photo
Did you upload a background photo that illustrates your brand, subtly suggesting who you are and what you do to your profile reader?
Name
Is your name spelled correctly? Is it consistent with your business card, resume, other social media channels, and letterhead? Remember: there shouldn't be any symbols or characters other than letters in this field; don't be obnoxious!
Headline
Is your LinkedIn headline intriguing? Does it contain your top keywords? Will the person reading it see a benefit to them? Does it compel a person to open your profile to learn more about you?
Location and industry
Is your location correct? Is your industry accurate?
Customized public profile URL
Did you customize the link to your public URL? Does the customized URL contain your name?
Contact information
Did you include your phone number, email, and IM? Did you add links to your websites and Twitter? Remember, opportunity can't knock if it doesn't know which door to knock on!
About section
Is your About section engaging and easy to read? Does it introduce you to your reader? Does it provide a clear call to action? When you read it, do you feel a sense of pride? Accomplishment? Is it an authentic professional manifesto?
One current (hopefully) and at least two past experiences
Are your experience titles packed with keywords? Do the descriptions explain what you accomplished along with your performance highlights?
Education
Did you list your education in your LinkedIn profile?
Licenses & Certifications
LinkedIn gave licenses and certifications its own section. If you got 'em, list 'em!
Volunteer Experience
You hear how Millennials are a mission-driven generation? Well, they are our future. It's not just about taking, it's about giving back. Here's where you detail how you give back. Not giving back just yet? It's never too late to get started.
Skills & Endorsements
Did you add your core competencies, strengths, skill sets, and abilities? Remember, when people are searching for someone like you, they are using keywords as their search query. Make sure those keywords are in your profile, and adding them as skills is the easiest way to get them into your profile.
Recommendations
Do you have glowing recommendations on your LinkedIn profile from people in high places? Have you given recommendations to other professionals?
Accomplishments
Did you add your honors and awards, organizations, languages, projects, publications, patents, test scores, and/or courses? Are you showcasing yourself as a well-rounded professional?
Connections
Do you have at least 50 first-degree connections on LinkedIn?
Following influencers, companies, groups and schools
Are you following at least five influencers, companies, and schools that interest you? Did you join up to 100 LinkedIn Groups that contain not only your target audience but also large amounts of members?
Now that your LinkedIn profile looks amazing and impressive, you're on to your next opportunity.
Want to do more to optimize your LinkedIn profile? Check out these ten LinkedIn do's and don'ts.
About This Article
This article is from the book:
This article can be found in the category: