Anti-Inflammatory Diet
Taming inflammation is an all-around good thing for your physical and mental health, and you can do it with easy-to-find foods and supplements. We'll show you how.
Anti-Inflammatory Diet
Books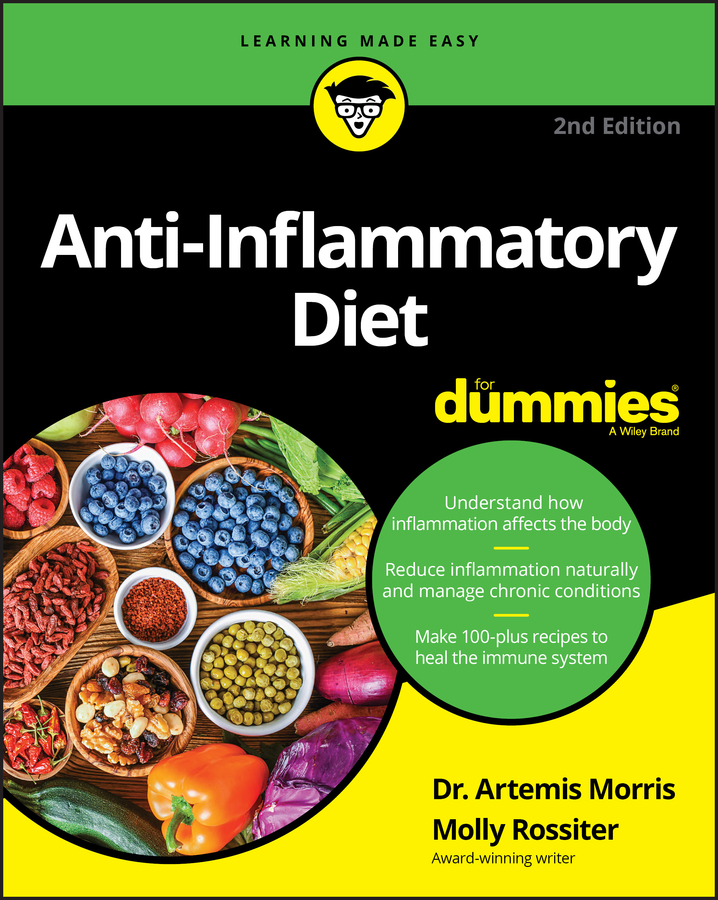 Anti-Inflammatory Diet
Anti-Inflammatory Diet For Dummies
Published 08-25-2020
Fight inflammation and manage chronic pain and fatigue with this essential guide Arthritis, stroke, chronic respiratory disease, cancer, obesity, and diabetes all have roots in chronic inflammation. No book explores the connection in a more accessible and straight-forward fashion. Packed with the latest information that can have a real and immediate impact on your health, the brand-new edition includes: 100 tasty and nourishing recipes Key anti-inflammation foods to incorporate in your diet Inflammatory foods to avoid The latest in anti-inflammatory superfoods Meal plans to fit any lifestyle The latest in lifestyle factors that impact inflammation Anti-Inflammatory Diet for Dummies, 2nd Edition explores the link between inflammation and diseases like stroke, chronic respiratory disease, heart disease, cancer, obesity, and diabetes. Filled with actionable and practical tips for avoiding inflammatory foods and activities, this book constitutes the first update in the series in ten years.
Explore Book
Buy On Amazon