Install the Dragon LifeStyle Speech Pack
Install the Dragon LifeStyle Speech Pack
You may find the installation of the LifeStyle Speech Pack a bit complex. The trick is to know where to put the activation code at the right time. To install the Speech Pack, open the file with your activation code and then do the following:
1

Download the files at VoxEnable to your desktop or wherever you like to put installation files.

Make sure that Dragon NaturallySpeaking is already installed on your computer before you install the LifeStyle Speech Pack.
3

Click Next.

You'll be asked whether you want to create shortcuts.
4

Click the boxes of the shortcuts you want and click Next.

You'll be asked to accept the terms of the Licensing Agreement.
6

Click Install.

The program installs.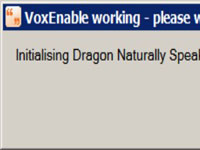 7

When you see the Install Complete screen, click Finish.

A screen pops up and says that Dragon NaturallySpeaking is being initialized.

Here comes the tricky part.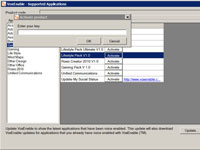 10

Click the Activate button next to Lifestyle Pack V.1.0.

When you click the button, a prompt box opens.
11

Type in your activation code and click OK.

You see a screen that says you have successfully activated the program.
12

Click OK.

You did it. Now get on to the serious business of playing songs!