Marketing Software Books
Salesforce, Microsoft Dynamics, and the CRM how-tos you need to make the sale.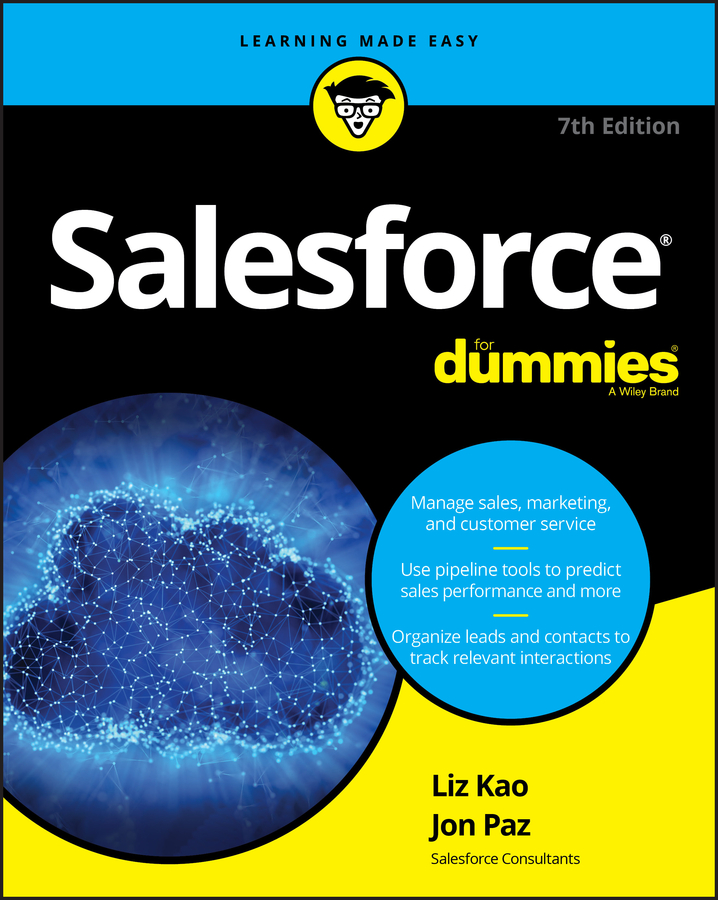 Salesforce
Salesforce For Dummies
Published 12-12-2019
Get up to lightning speed with this fully updated, bestselling guide to using Salesforce.com!
Salesforce.com For Dummies, 7th Edition gives you an edge in building relationships and managing your company's sales, marketing, customer service, and support operations. You'll learn how to maximize the new user interface to organize contacts, schedule business appointments, use forecasting tools to predict upcoming sales, make accurate projects based on past performance, and more.
Written by Salesforce.com insiders with years of expertise in CRM services, this new edition covers the latest enhancements to Salesforce.com, the world's most popular customer relationship management software. You'll find out how to determine the right configuration to suit your business needs, and how to use apps, widgets, and tools to personalize your system. Then, you'll explore prospecting leads, managing accounts and partners, developing contacts, tracking products, calculating forecasts, and utilizing service and support.
Customize the new user interface with apps, widgets, and tools
Prospect leads, drive sales, and provide outstanding customer service
Manage contacts, identify opportunities, and analyze your results
Collaborate with colleagues using Chatter
More than 150,000 companies worldwide use Salesforce.com as their CRM solution—if you're a new or existing user looking to maximize the potential of the new UI, this book has everything you need.
Explore Book
Dynamics
Microsoft Dynamics 365 For Dummies
Published 10-23-2018
Accelerate your digital transformation and break down silos with Microsoft Dynamics 365
It's no secret that running a business involves several complex parts like managing staff, financials, marketing, and operations—just to name a few. That's where Microsoft Dynamics 365, the most profitable business management tool, comes in.
In Microsoft Dynamics 365 For Dummies, you'll learn the aspects of the program and each of its applications from Customer Service to Financial Management. With expert author Renato Bellu's clear instructions and helpful tips, you'll be managing to your fullest advantage before you know it. Let's get started!
Digitally transform your business by connecting CRM and ERP
Use data to make decisions across all business functions
Integrate Dynamics 365 with Office 365 and LinkedIn
Manage financials and operations
Are you running a dynamic business? This book shows you how!
Explore Book