Salesforce.com drives much of its feature updates based on its existing road map and requests from customers just like you. A few times a year, Salesforce.com comes out with a new release of its award-winning service. That's the benefit of these cloud-based business applications, because the infrastructure isn't maintained by you.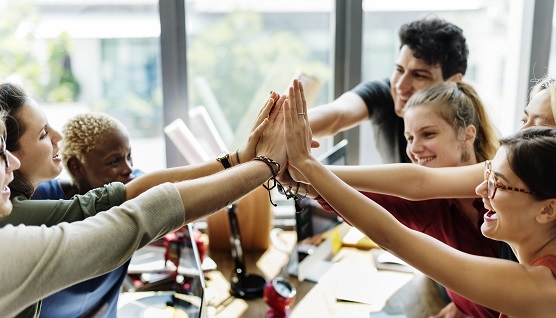 ©Shutterstock/Rawpixel
Unlike traditional software upgrades, these releases are immediately available to all customers, and most features can be activated or deactivated when you're ready to make the change.
Keeping track of all the cool new updates that Salesforce.com releases can get a little overwhelming. The speed with which it's able to roll out releases is often faster than our ability to write all about it!
On the flip side, perhaps you do keep track of the newest features but you've been struggling with an apparent feature limitation or you'd like more advice on how to best implement a particular feature.
Fortunately for us, both Salesforce.com and its community of users strongly believe in helping each other out to make every customer successful. Through a variety of channels, the Salesforce.com community shares best practices and offers suggestions and workarounds for even the toughest head-scratcher questions.
Here, ouy learn about ten resources and tools that will help you get the most out of Salesforce.
Salesforce Trailhead
If you haven't already, bookmark Salesforce Trailhead now. Whether you're an administrator or end-user, here you'll find entire interactive training modules with real scenarios that help you learn various aspects of Salesforce.

As you complete modules in various tracks, you'll earn badges that you can proudly share online. Salesforce has also moved its certification maintenance to this site, so you will have to get familiar with Trailhead if you plan on becoming Salesforce certified.
Dreamforce Conference
Dreamforce is Salesforce.com's annual product conference that brings together developers, system administrators, and end-user business folks to learn from, network with, and party alongside product experts from Salesforce.com, as well as the ecosystem at large. Make the trek to San Francisco, and get inspired with all the great things Salesforce can do for your company.
Salesforce Trailblazer Community
Online within the Salesforce Trailblazer Community, you can post or vote for new product ideas, see what other users are requesting, and ask and answer questions related to configuration or code. Not only do you get to see what the masses are clamoring for, but you also get to see Salesforce.com employees, partners, and customers joining together to provide feedback and assistance.
Salesforce.com Local User Groups
One of the best ways to regularly find out about upcoming features, hear about third-party vendor integrations, network with your peers, and provide product feedback is to join a local user group. You'll get to learn from and share tips with fellow customers in your vicinity. Search for your city in Trailblazer Community Groups.

You can also go to success.salesforce.com and click the Community Groups by Region category in the left sidebar. If you don't see your city, think about starting your own group.
Salesforce Trailhead Academy
One of the best ways to become an expert and have an opportunity to ask an expert about your company's particular use of Salesforce is to be trained by Salesforce.com. Then you can be your company's expert and spearhead further ideas of using Salesforce to make your business processes run smoother. You find classes for every user role, and for every budget.

If you'll be configuring and customizing Salesforce, you can find a series of certifications so that you can tell others just how special you are, and can choose to do so virtually or in person. Visit Salesforce's Trailhead Academy and look for options that meet your budget and learning style, then register!
Salesforce Colored Favicons
This browser extension is a small one but the impact is huge. If you are an admin, developer, or even a Salesforce power user, you know what it's like to work in multiple orgs and keep track of multiple tabs. Salesforce Colored Favicons overrides the standard Salesforce favicon (or cloud icon on your browser tab) with a different color, based on the org. Additionally, if you have a sandbox open, it will display an 'S' so that you save time and don't get confused or make updates in the wrong place.
Field Trip
Fields in Salesforce could be thought of as barnacles on a boat. Over time, custom fields get created, some get abandoned, and they grow and grow over time.

On a regular basis, you should slough off those unused fields, just like barnacles are scraped off a boat. Abandoned fields can clutter up your instance with redundant-sounding fields that also clog up the report-building experience, and make onboarding new hires tedious when people can't remember when a field is used or not.

Field Trip (available on the AppExchange) is an oldie but a goodie. It is a free app that does some analysis on fields in an object, and lets you know what percentage of those object records have data in that field. Of course, you need a sense as to what percentage an often-used field might have, so you can compare that to a less-used field. This tool gives you an initial start when it comes to cleaning up abandoned fields.
ORGanizer
ORGanizer is another nifty little browser extension that lets users forget about their usernames and passwords to the multiple orgs and instances of Salesforce they have to access on a regular basis. You can even use ORGanizer in incognito mode if you are an admin who needs to login as other users in a different tab! This little feature will save loads of time if you are an admin or developer with hands on the keyboard.
Perm Comparator
If you work with sales teams, and multiple teams in general, you'll inevitably have different profiles and permissions for your disparate groups. Especially if you work for a large multinational company, these permissions can get massive and unwieldy.

Perm Comparator is built on Heroku and has an easy to use interface that allows you to select different users and see exactly which permissions are not shared between them. Comparing permissions among different users is a huge timesaver in many sticky situations and allows you to get rid of the guesswork and long menial hours of work at the click of a button.
Gmail sidebar in Salesforce
Another browser extension is called Salesforce and allows you to add a Salesforce sidebar directly within your Gmail application. Using this you can search and view records in Salesforce without switching tabs or browser windows. You can also create emails using Salesforce templates, log emails in Salesforce, and even create new records all from within the sidebar widget.

Salesforce wants to make life easier for you. Take the time to choose your favorite productivity tools and you'll see a rise in productivity.
About This Article
This article is from the book:
This article can be found in the category: