As customers, employees, and partners began building custom Salesforce applications (or apps), some bright person came up with an idea: Wouldn't it be great if other customers like you could simply try, download, and install these custom Salesforce apps without having to build them on their own? iTunes uses the web to distribute music, so why shouldn't enterprise applications work the same way?

Enter the AppExchange, the website owned and operated by Salesforce where you can try, download, and quickly install apps that can extend the value of Salesforce to meet your unique needs. You can even use the Salesforce AppExchange to share your custom apps with everyone.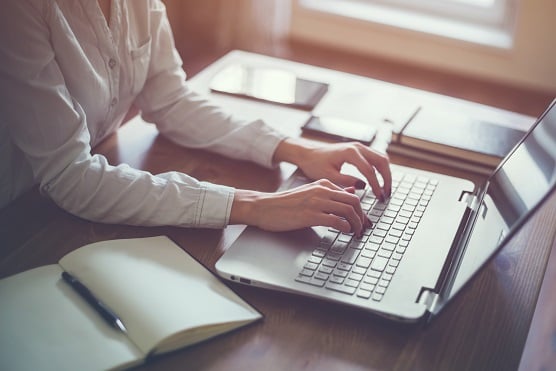 Of course, the biggest benefit beyond how much easier your life will be is the impact on your users. The AppExchange isn't just about easy sharing — it's about your employees using integrated business apps with all your information in one place.

Customers, partners, and Salesforce personnel can all provide AppExchange with applications. Many of them, particularly the ones published by Salesforce employees (a.k.a. Salesforce Labs), are free to install and use. Others, such as the ones provided by partners, may have a fee associated with them. Some apps may be very straightforward to customize and use, other can help address complicated business processes and be fine-tuned to the specific needs of your business, but may need a more formal requirements gathering process.

Downloading music and videos from the web is something we take for granted nowadays. But downloading enterprise apps? Wow, that was like a whole 'nother animal back in the day. Salesforce's innovation here has made this a normal expectation of enterprise cloud applications.

When you get down to it, the AppExchange is still about the exchange of a package of goods from one party to another. As with many innovations, getting the most out of a new system usually amounts to understanding some basic terms and knowing your limits before jumping in.

Here are a few key terms you should know about Salesforce AppExchange before you get started:
Installation: The process by which you download, install, and deploy a custom app from AppExchange. You can control how many profiles can have access to the app upon download.
Publishing: The process by which you package a portion of your customizations and make them available, either publicly or privately, on the AppExchange. The users that do this the most are independent software vendor (ISV) partners of Salesforce, who market, sell, and distribute their custom app here.
Managed package: An AppExchange package created and maintained by a verified third-party vendor, typically an ISV partner. Unlike unmanaged packages, whose components you can modify and customize, managed package components have limited customization capabilities. This allows vendors to provide you with an offering with some proprietary code that you can't muck around with, and a subsequent upgrade path that'll leave you successful instead of stuck in the mud because you changed something that's not supported by a newer version.
And here are a few more things to keep in mind when it comes to AppExchange:
Although anyone can visit the AppExchange to view videos, and review marketing collateral and installation guides, to install and share apps, you must have a Salesforce instance and have administrative rights to that instance. (Are you letting out that sigh of relief?)
You can publish many types of AppExchange components, not just custom apps, on the AppExchange. You can exchange custom links, dashboards, Lightning components, Visualforce code snippets, and more.
Some apps are self-contained — native — in Salesforce. They were built with the Lightning Platform and don't depend on other external applications. Other custom apps are Such apps may look and feel like Salesforce apps but connect with other services not owned by Salesforce. A large network of ISV partners have created apps that have become "household names" (at least to Sales Operations teams), like DocuSign and Conga. At the same time, newer vendors continue to appear and provide solutions. Apps do go through a security and business plan review, but you should still remember caveat emptor (let the buyer beware). Do your research, read the reviews, and make sure to review the package's components before opting to test this out in a sandbox environment.
Familiarize yourself with the AppExchange and then try out some apps before you decide whether you want to use them.

If you want to install a custom prebuilt app, you can do it with a few simple clicks. This process amounts to downloading the package, installing the app into your instance of Salesforce, and deploying it to all or a portion of your users.

A package refers to all the components that make up the custom app. A package may include custom tabs and objects, code, custom links, custom profiles, reports, dashboards, documents, and more.

To install a custom app, follow these steps:
Click the Get It Now button on the app's detail page in AppExchange.
Click the Log In button to log in using your Salesforce credentials.

This identifies who you are. If you've already got Salesforce open in another tab in your browser, you'll move to the next step. Make sure you enter the information that reflects which org you want to install the app into.

Choose whether you want to continue the installation of the app in your production or sandbox.

Larger organizations may have customizations that need to be tested with this package. A sandbox that is practically an exact copy of what you have in your live system is a good place to kick the tires without the potential of impacting your business if something goes wrong.

If you don't have access to a sandbox, make sure you have some more information on the vendor and what exactly the app will do. If you trust the vendor and package, install the app in your production environment, but make sure you make it visible just to system administrators first until they've thoroughly tested the installation.

Review the installation details that appear, which confirms what you'll be installing and what information will be provided to the publisher.

Salesforce makes this as transparent an installation as possible.

Check the box to confirm that you've read the terms and conditions, and then click the Confirm and Install button to continue.
Enter your Salesforce login and password again for the org in which you want to install the app.

The Package Installation Details page appears in Salesforce.

If you're experimenting with the AppExchange for the first time, you may want to consider using the Sandbox Edition or a free Developer Edition instance to install, customize, and test the custom app.

Examine the details of what's getting installed by clicking the View Components link.

This page pops up to summarize the custom app's details, including objects, code, fields, tabs, reports, and dashboards.

Make sure that you examine the contents of a package thoroughly before proceeding. Understand the package's API access to various objects, including details of what permissions the package will have on what objects.

Select a radio button to choose the audience that you'll be installing this package for: admins only, all users, or certain profiles.

It's a good idea to start with first testing this out to admins only. Then you can think about who has access to edit and view the contents of the app before you're ready to deploy it live. If you want to install the app for select profiles, the Select Specific Profiles details appear on the same page.

Click the Install button.

A progress page appears as installation begins. If the installation is taking a while, a notification will appear that Salesforce will notify you when the installation is complete. In the meantime, you'll be directed to the Installed Packages page to monitor the status of the package.
After you install the app, you can use the Lightning Platform to modify its tabs, objects, and other customizations, just as though you had built the custom app yourself. Even though you've installed the app as recommended above, it's not available to non-administrators until it's deployed.
Check out how you can use AppExchange to measure user adoption.
About This Article
This article is from the book:
This article can be found in the category: