How to Dictate E-Mail with NaturallySpeaking on your iPhone
How to Dictate E-Mail with NaturallySpeaking on your iPhone
Do you ever feel like talking back to Siri? Dragon NaturallySpeaking can even be used to dictate to your iPhone. These steps will show you how to dictate e-mails on the iPhone.
To use the app after you've installed it on your device, do the following:
1

Look at the icons present on your home screen.

You see a Dragon icon and the caption "Dictation."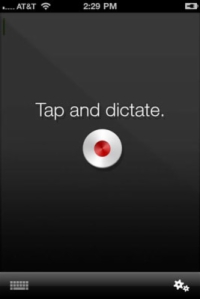 2

Tap the Dragon icon.

On the screen, you see a red Recording button with the words "Tap and Dictate" above it.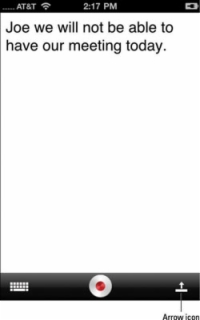 4

When you are finished, tap the Done button.

If you are dictating into your iPhone or iPod touch and are not using a wired headset, remember that the built-in microphone is located on the upper-left corner. Speak in that direction. On your iPad, you will see a message indicating where to speak when you dictate.

It is easy to end a recording. Tap the arrow icon on the bottom-right corner of the screen and choose Settings. Tap on the "Detect end of speech" setting to turn it on. Then, when you stop dictating, the recording stops without having to tap it. In that window, you also see other options for your dictation: SMS, Email, Copy, Facebook, Twitter, and Settings.