How to Make the Most of Your Doctor Visit
How to Make the Most of Your Doctor Visit
A visit to the doctor can be an uneasy experience, especially if your physician seems rushed, uses lots of big words, and speeds through every sentence. You may forget some of your questions or concerns, confuse what you heard, or leave the doctor's office feeling like you need another round of consultation.
Making the most of your doctor visit requires preparation, patience, and participation. Here's how you can approach a medical appointment — whether it's an annual checkup, referral to a specialist, diagnostic exam, or call for help with a sudden illness or injury.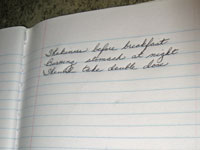 1

Make a list of what you want to ask the doctor.

Write down the top three things you want to discuss during your appointment. List anything else that's on your mind, in case you have time to bring up other topics. If you want to talk about a medication, plan to take the dispensing bottle with you. If you've read an article that made you wonder about something medically related, have a copy ready to share during your visit.
2

Be specific when you make your doctor appointment.

When you call in to the doctor's office, clearly explain your reason to visit to the receptionist. Ask what you should bring with you. You may need all your medicines in their prescription bottles, plus any over-the-counter medications you take regularly. You might need to bring along your immunization record or medical records from previous physicians.
3

Ask for the amount of time you need when scheduling an appointment.

Your list of questions serves as an outline for what you hope to accomplish during your meeting with the doctor. A 15-minute visit allows enough time to cover a couple of questions. If you need more time, tell the receptionist when you make your appointment.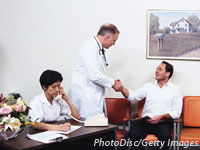 4

Treat office staff with courtesy during your visit.

You may be tired, grumpy, and anxious when you show up for your medical appointment. The professional staff you encounter — receptionist, nurses, lab people, and administrative staff — work with the doctor to give you the best care and treatment for your good health. Patient cooperation helps them help you.
5

Be honest (and unembarrassed) with your doctor.

Some symptoms are tough to talk about: sexual dysfunction, addictions, hemorrhoids, a rash "down there." Equally difficult to discuss are barriers, such as inability to read well or at all. Your honesty and directness can give your medical team the kind of information it needs to treat your needs.

For example, you may prefer watching a video, rather reading a pamphlet on a medical condition or prescription drug. Or, if you don't plan to fill a prescription because you can't afford it, your doctor needs to know. If you're not ready to quit smoking, go on a diet, or take medications as prescribed, you and your doctor should consider a Plan B to control chronic disease.
6

Make sure you understand your doctor's orders.

Your physician may write out directions for you. You're likely to remember more if you jot down notes in your own handwriting. Consider writing a few words in response to each of these questions:

What is my main problem?

What do I need to do?

Why is it important for me to do this?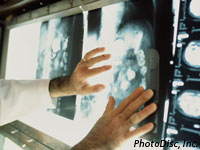 7

Follow up with return visits or additional medical tests.

Your medical history and your doctor's exam often provide first clues to a diagnosis and treatment plan. Your doctor may request lab work, x-rays, or other investigative tests before deciding next steps.

By following through as a partner with your doctor's plan, you are taking an active role in your health care. Your doctor's recommendations — whether they include more diagnostic measures, a course of medication, physical therapy, or recheck to see how well a chosen remedy has worked — become a shared responsibility in your recovery . . . and your commitment to staying well!