Massage
It's back-rub time. Whether you're giving a massage or getting one (aren't you lucky?), you'll want to get into the right muscles and the right frame of mind.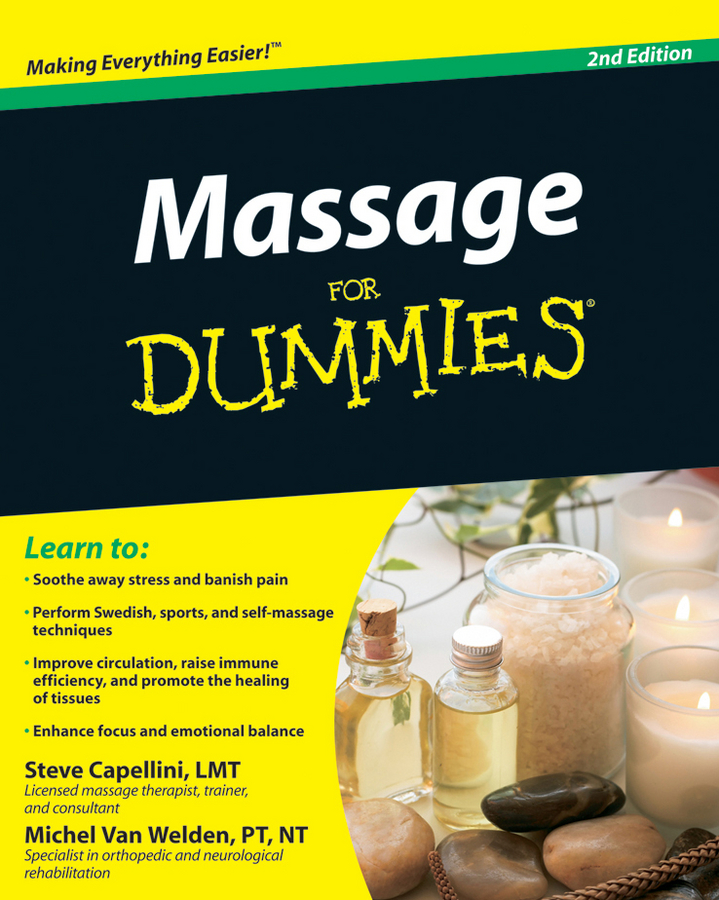 Massage
Massage For Dummies
Published 06-08-2010
Sooth away stress, banish pain, and share the language of touch with the healing powers of massage What reduces pain, enhances athletic performance, job efficiency, improves the circulation, raises immune efficiency, promotes the healing of tissues, increases the functioning of the skin, enhances focus and emotional balance, and improves appearance? Right, massage! So what are you waiting for? Discover how to knead your way to relaxation and wellness with this fun guide to the art of massage. With the help of numerous step-by-step hands-on photos and illustrations, Massage For Dummies, 2nd Edition shows you, move by move, how to harness the healing power of touch. In no time you'll master the basics and learn how to give and receive a therapeutic massage. 25% new and expanded content in this edition Covers an array of techniques, from Swedish to Deep Tissue and sports massage to self-massage The newest strokes and techniques that can relieve specific painful conditions Hands-on and extremely practical, Massage For Dummies, 2nd Edition shows you how to integrate massage and its benefits into your everyday life.
Explore Book
Buy On Amazon