Historically thought of as highly competitive games, racing games have little representation in the esports landscape. Players mark this as a commentary on the skill-to-luck ratio in playing racing games, and most manufacturers still see racing games as suitable for living room play, and not as much for major competitions.
Running a good race
Some competitive events are supported by the Forza game series, which you can learn more about at the Forza Motor Sports website. A few other scattered events involve titles like Formula 1 Racing and Gran Turismo. Racing in esports is more of a casual gaming experience, though. Game developers are working on games and competitions that might make racing esports relevant, but right now, that's a far-off goal. Just as sports simulations in general have had mixed results entering the esports ecosystem, so have racing games found the terrain difficult, keeping their wheels spinning.

The most popular racing game is the Nintendo Switch title, Mario Kart 8 Deluxe. This title hasn't gained traction in the esports world because of the way the game is structured. It is meant to be a party game, and as a result, it is not at all balanced because of random power-ups that change player abilities during matches. The game tries to help those who are behind to win, and a randomly occurring power-up such as an item that increases speed or causes an opponent to crash can negate the skill of any individual player. Nintendo continues its attempts to spread Mario Kart to the masses with its new mobile game, Mario Kart Tour, which you can play on iOS and Android devices. Although the mobile game is unlikely to catch fire in North America, it could gain esports traction in China and Korea, where mobile games like Clash Royale and Arena of Valor have major tournaments.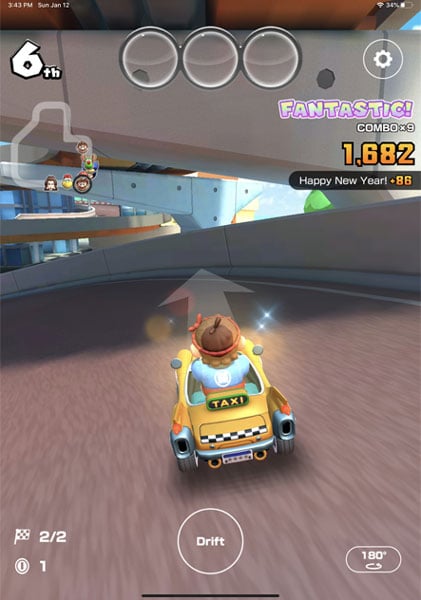 Mario Kart in action.
Only time will tell if racing games eventually take on a larger role in the esports world, but for now, few organized events and leagues focus on racing.
The one place where racing games have a solid foothold is the Formula 1 Esports Series. One of the largest esports leagues that few people are aware of, the F1 Esports Series has an esports team for each of the ten actual Formula 1 racing teams, and in 2020, the league is attempting to expand into China. With a 2019 prize pool of $500,000, the F1 Esports Series is the place to go for esports players interested in racing.
Playing soccer with cars
Perhaps the most surprising game to see exponential esports growth over the last few years is Psyonix LLC's Rocket League. Although the game has an astounding level of strategy and depth, describing it is simple. It's soccer, but you drive a car. The cars hit a huge ball and try to score goals in their respective nets.

Rocket League, shown in the following figure, has grown so quickly that in May of 2019, Psyonix was purchased by Epic, the makers of Fortnite. With a robust esports scene, the major appeal of Rocket League comes from the following:
Psyonix went to its fans who were making grassroots efforts and helped those fans grow their community and competitions.
Rocket League is the classic "easy to learn, hard to master" game that almost every gamer feels able to pick up and go with. The strategy at first can be as simple as "hit that ball with your car."
Rocket League is a game that lets you play on multiple platforms without demanding different skills or skill levels. Although you can play games like Overwatch, SMITE, and Call of Duty on a PC and on consoles, those two platforms present massive differences in speed and aiming ability. Someone who plays Rocket League on a console can, however, have the same experience as someone playing Rocket League on PC. In fact, Rocket League is one of the few PC games for which most players opt to use a controller.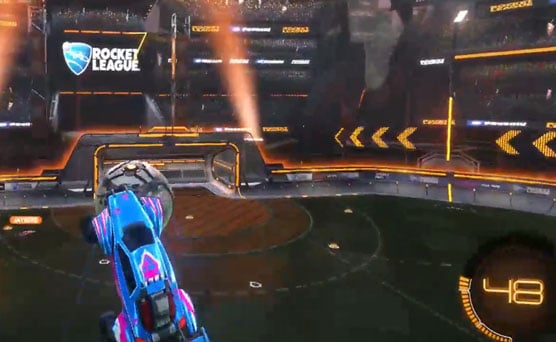 Rocket League in action.
With Rocket League now falling under the Epic Games umbrella, support for the game and exposure to the enormous Fortnite audience should only help as the game looks to expand and take on a greater role in the esports landscape.
Rocket League is a high-profile esport as the game heads into the ninth season of the Rocket League Championship Series, an event held in partnership with NBC, ESPN, ELEAGUE (on TBS television) and the gaming event DreamHack. Recent season prize pools totaled approximately $1 million.
About This Article
This article is from the book:
This article can be found in the category: