Use this article to figure out which Instant Pot accessories may benefit you, as well as which other kinds of accessories and kitchen tools will make your life easier as you become the master of your Instant Pot.
Accessories for Your Instant Pot
Yes, your Instant Pot will make your life easier all on its own, but when you discover all the Instant Pot accessories, well, that's a game changer.

Here are some of our favorite accessories — the ones we think you'll want as you expand your culinary experiments with the Instant Pot:
Silicone accessories: Silicone is a great addition to your Instant Pot accessory collection. From protective slings (to keep your precious hands safe as you remove pot-in-pot-style recipes) to steamer baskets, egg racks, roasting racks, and tongs, there is an accessory out there for you!
Springform pan (7- or 7-1/2-inch): If you love a good cheesecake or lasagna, investing in a quality springform pan is wise. You can use oven-safe bakeware you have on hand, too!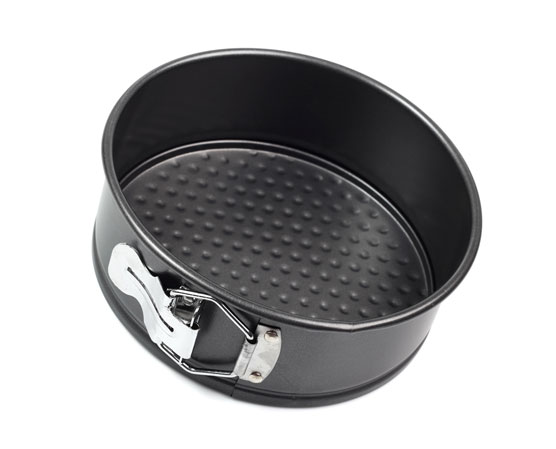 ©ffolas/Shutterstock.com
Round pan (7-inch): Many of the casseroles and dips in this book are made using a simple round casserole dish. It helps when you want to bake or pressure cook without the fear of getting a BURN You can use oven-safe bakeware you have on hand, too!
Tempered-glass lid: The clear lid comes in handy for steaming or slow cooking. The lid has a steam vent. It's also dishwasher safe, which makes for easy cleanup!
Egg steamer rack: If you're like our European friends who eat boiled eggs almost daily, you'll definitely want to invest in this contraption! You can cook 18 eggs in mere minutes, pressure cooked to perfection.
You don't need to run out and buy everything on this list. Find the items that speak to the style of cooking you like to do in your Instant Pot and start with those. You'll soon see many of the recipes throughout the book can be made by investing in just a 7-inch pan!
Buying the right tools for the job means you'll get the job done right, every time! You can search your favorite retailer to find Instant Pot–compatible accessories for the price point and need you're looking to fill!
Play it safe, especially when dealing with such a powerful appliance, and use the tools that were made for it.
While you're stocking up on accessories, consider adding a couple extra basics to your list. For example, buy an extra sealing ring or an extra inner pot. These little extras aren't necessary, but they can be time-saving or valuable, especially if you use your Instant Pot as often as we use ours!
Stock Up on Other Kitchen Tools
A well-stocked kitchen helps every home cook. If you're new in the kitchen, or your idea of cooking in the past has meant popping a frozen dinner in the microwave, you may not have all the tools you need. The following list is a great place to start:
Box grater: Grating cheeses, vegetables, or hard fruits is quick and simple with a box grater.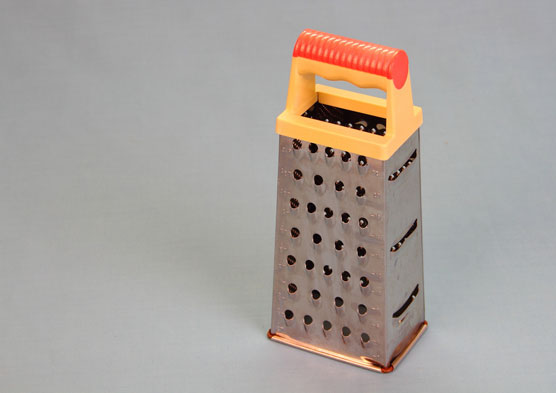 ©Richard Van der Spuy/Shutterstock.com
Chef's knife: This is, hands down, the most versatile and efficient knife to have on hand for all your basic cutting skills.
Cutting board: A small wooden cutting board can help keep your counters looking great and keep your knives sharp. We prefer keeping several cutting boards on hand — one for meats, one for vegetables and breads, and one for seafood.
Hand mixer or stand mixer: If you're a baker at heart, a hand mixer or stand mixer is essential.
Mason jars: You can make personalized cakes, breads, cheesecakes, or custards with ease using these famous tempered-glass jars. We like to meal prep with Mason jars, too!
Measuring cups and spoons (both dry and liquid): Measuring cups and measuring spoons are essential! Be sure to pick up versions for both liquid and dry ingredients.
Microplane or zester: The essence of citrus zest adds a pop to even the blandest of recipes. We use our microplanes for grating chocolate, garlic, Parmesan, and ginger, too! It's one of our favorite tools.
Potato masher: A potato masher can help mash up fruits and vegetables with ease — and you can do it directly in the pot!
Silicone spatulas: Protect the surface of your pots by using silicone spatulas. If you scratch a nonstick pan, you should really throw it away, so prevent that from happening by using soft, gentle tools.
Tongs: If you're braising meat, it's nice to be able to lift the meat out with ease. Tongs are useful if you want to grab something out of a hot pan, too. You can even use tongs to lift Mason jars out of your pot if you don't have a set of wide-mouth tongs on hand.
Whisk: We often use a whisk in our recipes. Whether it's for whisking in cornstarch for a gravy or whisking eggs before you whip up a frittata, this tool is essential.
Wide-mouth funnel: Pouring into a mason jar can be tricky without a wide-mouth funnel.
If you're totally new to cooking, consider picking up Cooking Basics For Dummies, 5th Edition, by Bryan Miller and Marie Rama.
About This Article
This article is from the book:
This article can be found in the category: