How UK Residents Can Get Tickets to the 2012 London Olympics
How UK Residents Can Get Tickets to the 2012 London Olympics
Don't feel as though you've waited too long to grab tickets to the 2012 Olympic Games in London. Tickets are still available for boxing, basketball, diving, football, volleyball, and weightlifting. But you'd better move; they are being sold on a first-come, first-serve basis.
Tickets also are available for the following events in the Paralympic Games: athletics, swimming, and wheelchair basketball. Day passes also are available for specific dates.
Residents of the United Kingdom or any of these European countries — Austria, Belgium, Bulgaria, Cyprus, Czech Republic, Denmark, Estonia, Finland, France, Germany, Greece, Hungary, Iceland, Ireland, Italy, Latvia, Liechtenstein, Lithuania, Luxembourg, Malta, Netherlands, Norway, Poland, Portugal, Romania, Slovakia, Slovenia, Spain, Sweden, and Switzerland — complete the following steps: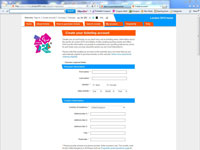 1

Create an account on the official 2012 London Olympic Games website.

A link will be sent to your active e-mail account so that you can activate your account.
3

Search for tickets for specific events based on the ticket sales timeline.

Ticket prices start at £20. If you are purchasing tickets for someone under 16, the price is equivalent to their age. That is, a ticket for a 6-year-old cost £6. Tickets for those 60 and over are £16.

Tickets for the paralympic games start at £10.
4

Select the sport/ceremony, venue or date option to generate session information.

Ensure that you've selected the session you want to attend. Multiple sessions often take place on the same day.
5

Select the price category, type, and number of tickets.

Price category A tickets offer a better view of the event(s) than those in price category C.
6

Complete the online verification.

You must complete this verification, even if you have previously purchased tickets.
7

Request tickets.

The website will search for tickets that match your request.
8

Review the reserved tickets.

Make sure that the ticket price category, event, and session are correct.
9

Confirm the delivery and payment methods.

The address you provided when setting up your account must match the delivery address and be the same address to which your Visa card is billed.

Please note that only Visa cards/accounts may be used to purchase tickets online.