Olympic Sports
Looking for info on a specialty sport played in the Olympics, like snowboarding or fencing? Curious about how you can get through the host country's customs screening? Our articles will show you the way.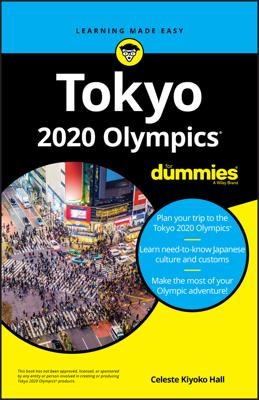 Olympic Sports
Tokyo 2020 Olympics For Dummies
Make the most of your 2020 Olympic adventure! If you dream of traveling to the Olympic games but feel overwhelmed by the thought of a trip to Japan, then Tokyo 2020 Olympics For Dummies is for you. Hundreds of thousands of international travelers will arrive in Tokyo for the next Olympics to share in the worldwide camaraderie and watch world-class athletes in 33 sports. This book is your complete authority on how to join in! Learn about travel options, safety, customs, and facts about the Olympic Games. Tokyo is an amazing destination, and you'll be prepared for the voyage of a lifetime with knowledge of Japanese culture and trip planning tips. Plan your trip to the 2020 Olympic Games in Tokyo, Japan Be prepared with tips on Japanese culture, customs, language, and more Learn about how the Olympic Games are structured to make the best of your time Stay stress free and have fun with international travel advice and Olympic facts! As you prepare for your once-in-a-lifetime excursion, keep this guide within easy reach!
Explore Book
Buy On Amazon