How to Translate Your Ning Network to an Unsupported Language
How to Translate Your Ning Network to an Unsupported Language
Although Ning supports 18 languages, with so many languages in the world, you may need to translate your network to one that Ning doesn't support. Create a new translation:
1

Click the Manage link in your network's navigation bar.

The Manage page appears.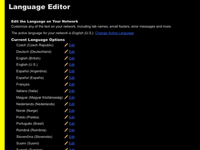 2

Click the Language Editor icon below the Your Network heading.

You land on the Language Editor page.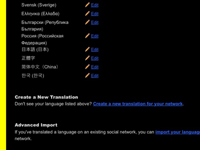 3

Click the Create a New Translation for Your Network link close to the bottom of the Language Editor page.

The Create a New Translation page appears.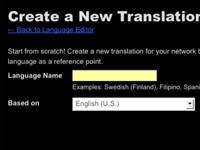 4

Give the language a name in the Language Name text box.

Use a name you're familiar with or that your members will easily recognize.
5

From the Based On drop-down list, select an existing language as a starting point on which to base your new language.

Choose the language that's as similar to the language that you want — or as similar as you can get with the options you're given.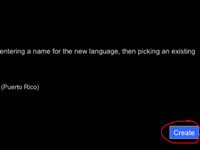 6

Click the Create button.

The page that appears shows at the top the name you've given the new translation.
7

In the Custom Text column, fill in the fields with translated text.

Type in the text that you want each field to show.
8

When you finish, click the Save Page button.

When you save the page, all changes will be applied for your new translations.
9

Click the Change Active Language link.

The Network Information page appears.
10

Select the language that you created from the Language drop-down list.

Ning has added that new language to the list.
11

Click the Save button at the bottom.

This displays your new translation on your social network.