How to Send a Private Message on Ning
How to Send a Private Message on Ning
On a Ning network, you can exchange private messages only with two groups of people: your friends and the Administrators (including the Network Creator). Ning's private messages give you an ideal way as a member to communicate with other members in the network without everybody finding out about it: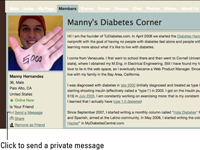 1

Click the Send a Message link.

This link appears on each member's profile page, as well as on pages for photos, videos, blog posts, and forum posts contributed by a member.

The Send a Message page appears.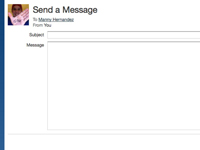 2

Enter a subject line in the Subject text box, if you want, and then enter your message in the Message text box.

Next to the To header, the name of the recipient automatically appears; it's a link back to the person's profile page.
3

After you finish writing your private message, click the Send button.

A brief confirmation message appears.

Off your private message goes! You get another brief confirmation message indicating that the private message has been sent, and then you're sent back to the page where you clicked the Send a Message link.