How to Create Album Playlists in iTunes
How to Create Album Playlists in iTunes
If you want to burn a CD in iTunes, you'll have to create a playlist first. But playlists can also make it easier to play items you like without browsing the entire library to hunt for them. You can create playlists of entire albums: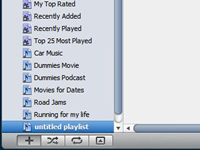 1

Click the Add Playlist button under the Source pane or choose File→New Playlist.

A new playlist named untitled playlist appears in the Playlists section of the Source pane.
2

Give the playlist a new descriptive name.

If untitled playlist is highlighted, simply type in the name you want to use and press Return. If it's not, click once to select it and then click again to make the name editable.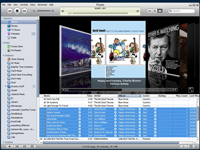 3

Find the album you want to add to the playlist.

Select the Music option in the Library section of the Source pane, click the Browse button in the lower-right corner of the iTunes window, and then find and click the name of the artist. The Album list for that artist appears in the right panel.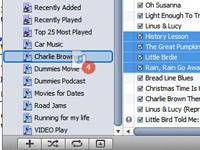 4

Drag the album name from the right panel over to the playlist name in the Source pane.

The album is added to the playlist.
5

Select and drag each subsequent album over to the playlist name.

Each time you drag an album, iTunes automatically lists the songs in the proper track sequence.