Androids
They always said androids would take over the world, but this is nuts. Android is now the most popular mobile OS on the planet. Learn what makes it tick with our helpful articles.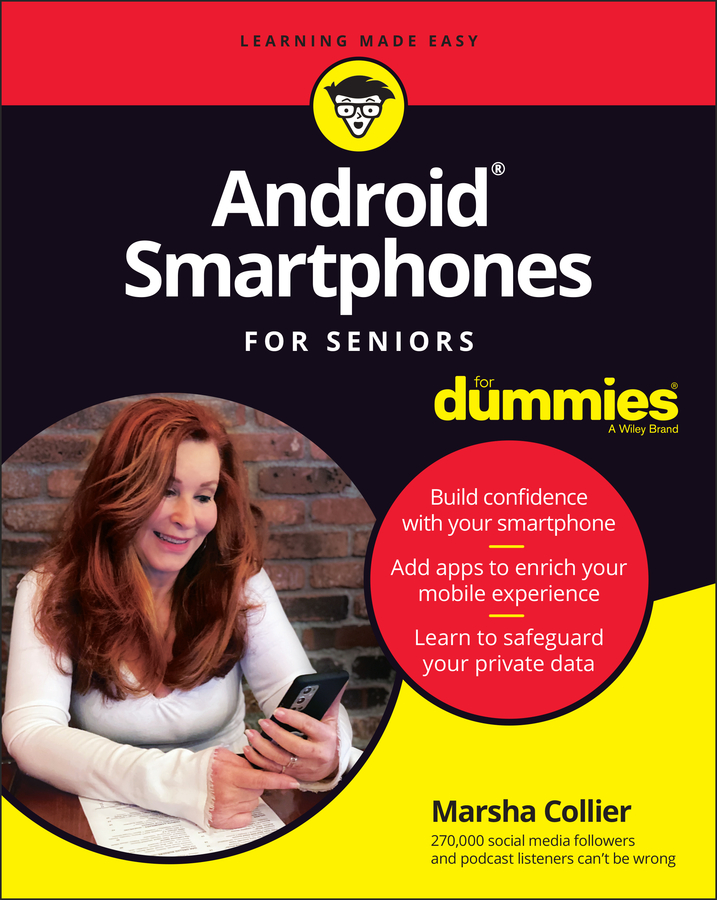 Androids
Android Smartphones For Seniors For Dummies
Published 11-24-2021
The quickest and easiest way to outsmart your Android smartphone Android smartphones, like the Samsung Galaxy and Google Pixel models, offer great ways to simplify and enhance your life. From easy ways to stay in touch with your friends and family to helpful reminders for everyday tasks, Android phones can keep you connected and current at all times. Sometimes, though, the learning curve can seem a little steep. But it doesn't have to! Android Phones For Seniors For Dummies is your one-stop guide to discovering the essentials on how to take charge of your Android-powered phone. It skips the techspeak and confusing jargon to deliver key information in a straightforward and reader-friendly way. With this book, you'll learn to: Navigate your way around your smartphone so you can easily open and close apps, access info, and see photos Read your email and messages so you can stay in touch with the important people in your life Secure your phone so you can be assured that you, and only you, can access the sensitive data on it Printed using larger-print type and accompanied by full-color pictures that show you how to apply the step-by-step instructions, this easy handbook is the only resource you'll need to make the most of your Android phone.
Explore Book
Buy On Amazon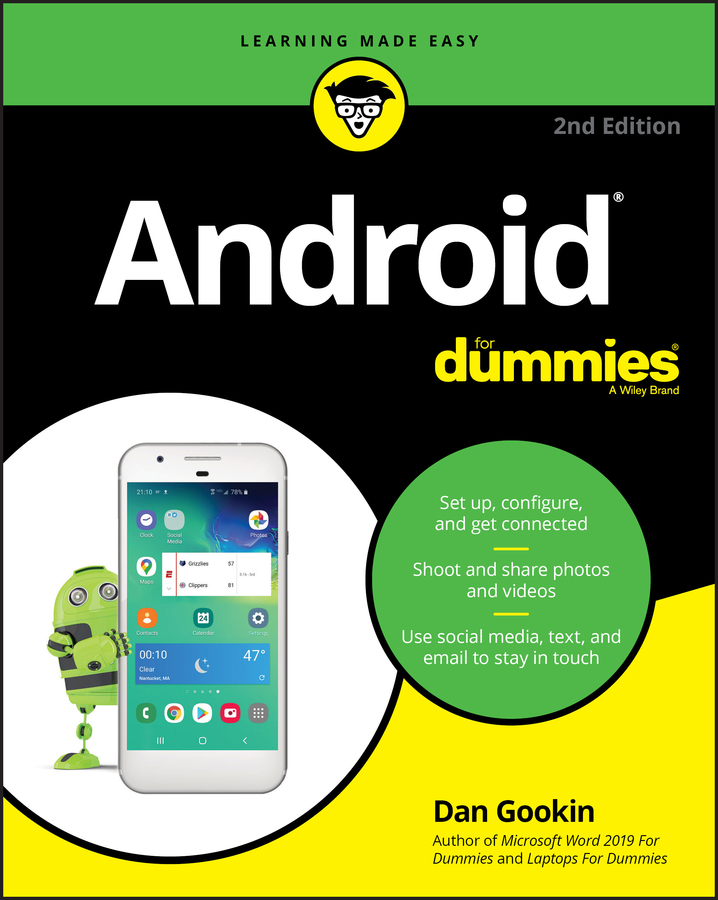 Androids
Android For Dummies
Published 09-09-2020
Your comprehensive (and very friendly!) reference guide to Android phones and tablets You're used to hearing it said that the phone in your pocket or tablet by your bed has more computing power than the entire Apollo 11 space program in the 1960s (or something similarly impressive)—and this is no less true for Android devices than any other. Sounds great—but what does that actually mean you can do with them? The new edition of Android For Dummies reveals all for new and experienced users alike, making it easy to get the most out of the awesome computing power of Android smartphone and tablet devices—from communications and pictures and videos to the wonderful world of 2.8+ million Google apps! Cutting through the jargon, bestselling tech author Dan Gookin puts you in touch with all the Android features you'll need to know (and many more you'll be pleased to discover!), from setup and configuration to the major features, such as text, email, internet, maps, navigation, camera, and video, as well as synching with your home computer. In addition to getting familiar with these and the latest Android 10 operating system (OS)—in both Google Pixel and Samsung versions—you'll become an expert on the best ways to share your thoughts, videos, and pictures on social media, navigate with Android Auto when driving, and maintain your files so they're orderly and easy to find. Explore Android devices, from physical functions to software and online features Communicate via email, social media, Google Duo video calls, and more Tweak your privacy settings to keep your information secure Use Android Auto when driving and see in the dark with Night Light and Dark Mode Androids may be able to land a spacecraft on the Moon (yet) but there's a whole universe waiting right there in the device at your fingertips—and this book is the perfect place to begin to explore!
Explore Book
Buy On Amazon
Androids
Android Phones For Dummies
Published 10-17-2016
Your full-color guide to putting your Android to work for you Your smartphone is essentially your lifeline—so it's no wonder you chose a simple-to-use, fun-to-customize, and easy-to-operate Android. Cutting through intimidating jargon and covering all the features you need to know about your Android phone, this down-to-earth guide arms you with the knowledge to set up and configure your device, get up and running with texting and emailing, access the Internet, navigate with GPS, synch with a PC, and so much more. Whether you're new to Android phones or have just upgraded to a new model, Android Phones For Dummies makes it fast and easy to make your new smartphone your minion. Written by bestselling author Dan Gookin, it walks you through the basics in a language you can understand before moving on to more advanced topics, like dialing tricks to forward calls, working with predictive text, accessing special characters, manipulating the touch screen, and using a USB connection to synchronize your stuff. Set up your phone and configure its settings Play games, listen to music, and start shooting photos and videos Join the conversation and have fun with social media Make your life easier with Google Voice typing No matter how you slice it, life with an Android phone is more organized and fun—and this book shows you how to make the most of it.
Explore Book
Buy On Amazon