The iPad is a great device for browsing and sharing your favorite content. Do you ever want to share the love? The iPad offers you several options for sharing.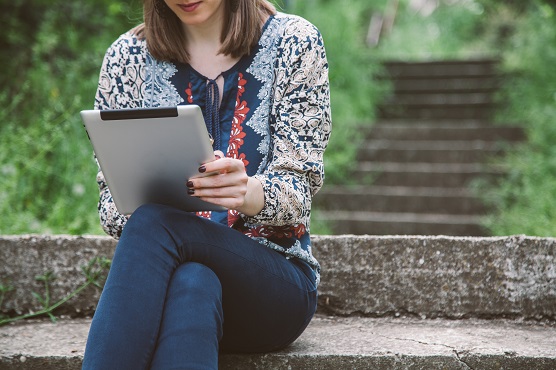 ©Shutterstock/AND21
When you find a great website on your iPad that you just must share, tap the share icon or tap Share after pressing down on a link, and you find these sharing options:
One Tap Suggestions: The top row in the iPadOS Sharing pane is one of the best new features in iPadOS. It contains people and places Siri thinks you're most likely to want to share with, such as nearby AirDrop devices, as described next, as well as a combination of your most-used and recent Messages contacts. Sharing with your closest friends and family is now even easier!
AirDrop: Share the page with other people who have compatible devices and AirDrop. You'll need to turn on AirDrop in Control Center (swipe down from the top-right corner of the screen). Then choose whether to make your iPad discoverable to everyone or only people in your contacts.
Messages: Send a link to the web page in a text or an iMessage.
Mail: The Mail program opens, with a new message containing a link for the page and the name of the site or page in the Subject line.
News: Using this option isn't so much sharing as opening the web page you're viewing in Apple's News app. Tap the News icon to go to the Apple News version of that article. Here are other ways to find news and information on your iPad.
Reminders: Add to a new reminder a link to the web page you're viewing so you don't forget! If you tap Options, you can be reminded on a given day or location.
Notes: Your iPad opens a pane that allows you to save the web page as an attachment in an existing or new note. Tap Save to finish the process and return to Safari.
Books: Convert the web page you're viewing into a PDF that is then added to your Books library.
More: Display other recent apps — including social networking apps such as Twitter, Facebook, Tencent Weibo, and others.

If you've been using your iPad for a while, you'll see your frequently used apps.

Copy: Copy the page in question.
Add to Reading List: You can add web articles to your Reading List.
Add Bookmark: Bookmark a web page.
Add to Favorites: When you tap the + button to add a new tab, you see a page of icons representing the web pages you visit most often. Tap Add to Favorites to add the web page you're viewing to this most-favored-nation-status grouping.
Find on Page: Type a word you want to find. Matching words are highlighted; use the up and down arrows that appear to cycle through each mention. Tap Done when you're finished.
Add to Home Screen: This is sometimes referred to a clipping a web page.
Print: Print to an AirPrint printer. You can choose the number of copies you want. Tap Print to complete the job.
Markup: Convert the web page to a PDF you can then draw on! Use the brush palette that appears at the bottom of the screen to choose a color, a type of pen, and other markup controls. Tap Done to either save or delete the PDF.
Want to learn more? Try these ten tips, hints, and shortcuts to get more out of your iPad.
About This Article
This article is from the book:
This article can be found in the category: