If you want to share a Note you wrote on your iPad with a friend or colleague, or even access your note on your main computer to move it into a word-processing program, you can easily e-mail the contents of a note by using these steps:
On the Home Screen, tap Note and tap a Note on the list.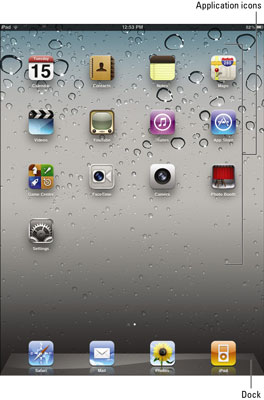 The note opens.
Tap the E-Mail button on the bottom of the screen.

An email form appears.
Type one or more e-mail addresses in the appropriate fields.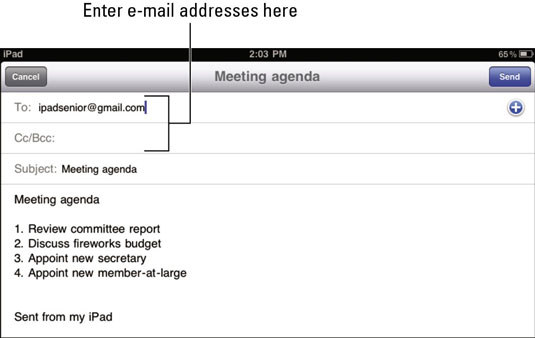 To display your contacts list and choose recipients, tap the + button in the top-right corner of the e-mail message form. This only works with contacts for which you've entered e-mail addresses.
To change the subject or message, tap in either area and edit away.
Tap the Send button.
Your e-mail is on the way.
About This Article
This article can be found in the category: