We can all use a break from our digital devices, and Apple's solution is Screen Time. Although Screen Time includes the parental controls that used to appear in the Parental Controls System Preferences pane, this new feature is about policing your own screen time behavior as well as the behavior of others in your family (if you so desire).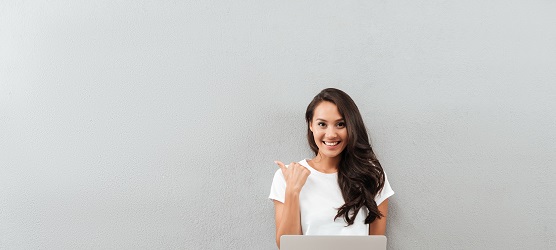 Tracking your own productivity using Apple's Screen Time app.
©Dean Drobot/Shutterstock.com
If you have an iDevice, you're probably familiar with Screen Time, which provides insight into how you spend your time on your iPhone or other iDevices, including which apps you used and websites you visited and for how long you. On the Mac, Screen Time is a System Preferences pane (choose the Apple icon→System Preferences or click the System Preferences Dock icon).
Today's date appears at the top of the pane by default. Use the arrows on either side of the Today button near the upper-right corner to view days before or after the day being displayed, or click the Today button to return to your stats for today. If you have other devices using Screen Time, you'll see a pop-up menu at the bottom of the window; click it and choose what you see in Screen Time: All Devices or any individual device.
And if you're using Family Sharing, click your name below your picture to set Screen Time options for other family members.
All Screen Time actions takes place in the seven tabs in your Mac's sidebar on the left, namely:
App Usage: Displays details about the apps you used and how long you used them.
Notifications: Displays the number of notifications you received on this day and the time you received them.
Pickups: Shows you how many times you picked up your devices.
Downtime: Sets a schedule for times when only apps you have specifically allowed during downtime are available. A reminder appears 5 minutes before downtime starts.
App Limits: Sets time limits for apps and app categories.
Always Allowed: Enables the check box for apps you want to remain available during downtime.
Content & Privacy: Replaces the Parental Controls options in earlier versions of macOS. Enable or disable content by type, Apple online store, or specific app, as well as allow or disallow passcode changes, account changes, and other options for which you may want to restrict changes.
Finally, the Options button at the bottom of the sidebar offers two choices. Share Across Devices enables reporting for this Mac to be shared with your other devices. Screen Time Passcode lets you secure your Screen Time settings with a passcode and allow more time when limits expire.

Want to use the awesome Screen Time app on your iPhone? Use this guide to set downtime and restrictions.
About This Article
This article is from the book:
This article can be found in the category: