How to Create a Theme Font in PowerPoint 2007
How to Create a Theme Font in PowerPoint 2007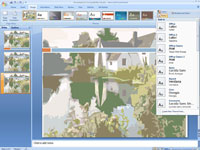 15
On the Design tab, click the Theme Fonts button.
Theme font options appear.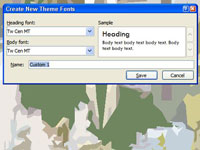 25
Choose Create New Theme Fonts on the drop-down list.
The Create New Theme Fonts dialog box appears.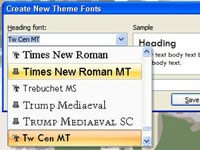 35
On the drop-down lists, choose your fonts.
Select a Heading Font (for slide titles) and a Body Font (for the body text in slides).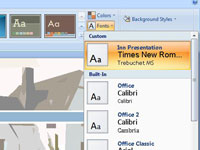 45
Enter a descriptive name for your theme font in the Name text box.
The name you enter will appear at the top of the Theme Fonts drop-down list under "Custom."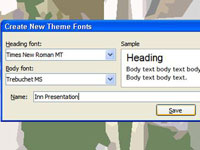 55
Click the Save button.