How to Accept and Forward LinkedIn Introduction Requests
How to Accept and Forward LinkedIn Introduction Requests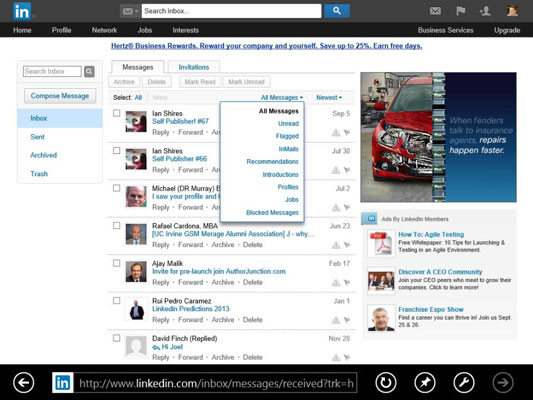 14
Click the Messages button in the top navigation bar.
This brings up your Inbox of messages. When you're looking at all your messages, look for a drop-down arrow next to All Messages.
If you receive copies of introductions in your e-mail and then click the link from the e-mail message, you've already completed Steps 1 and 2.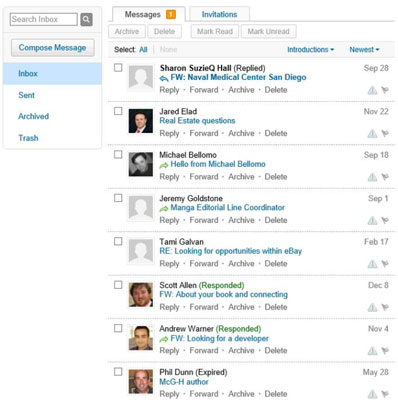 24
Click the drop-down arrow and select introductions from the list provided to see your requests.
This brings up your Introductions page. Here you can see introduction requests from fellow members, as well as the results from introductions you have requested yourself.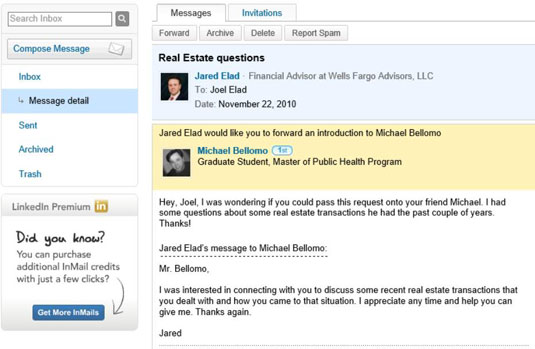 34
Click the subject line of the request you're evaluating.
In this example, Real Estate questions from Jared Elad was clicked. Doing so brings up the
Read the full text before acting on the request. Don't just skim it — you might miss an important detail.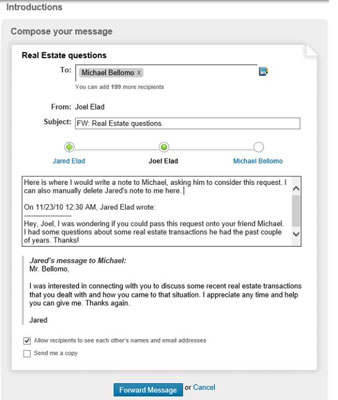 44
If you accept the request, click the Forward button.
A new window opens where you can compose your message to the recipient. The text box in the middle contains the note from your friend to you, which you can supplement with a note to the intended recipient. Be sure to add your own comments to help connect the two people properly.
You can also delete the first person's note to you, especially if that personal note was for your eyes only, not the intended recipient. Click the Forward Message button to send the request.