9 Things You Can Do on Your Xbox One
9 Things You Can Do on Your Xbox One
Xbox One is not only a gaming console but a multimedia box that does much more than let you play games. While not all of its features are yet complete and some new ones will be launched later in 2014, you can already do a ton of things with your Xbox One.
Here are the top nine things you can do on your Xbox One, today.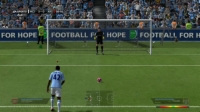 1

Play both Online and Offline Games.

Since it is a console, Xbox One was obviously made to play games. On the Xbox One, you can purchase and download games online and have them installed automatically or you can purchase physical discs and use them to install games and play them on your console. If you want to play multiplayer games, you do need an Xbox Live Gold subscription.
2

Watch TV.

You can connect your Xbox One to your TV and cable box and use it to watch TV while playing and easily switch between TV and the apps you want to use.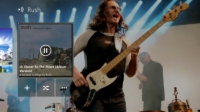 3

Listen to Music.

With the help of the Xbox Music app you can stream music to your Xbox One and listen while you are playing or doing other things.
4

Watch Movies.

The Xbox One can be used to watch movies online, using services like Netflix, Xbox Video and others. You can also view movies on DVDs and Blu-Ray discs.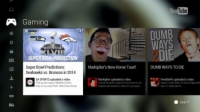 5

Watch YouTube clips.

With the help of the YouTube app for Xbox One, you can browse YouTube's entire collection of videos and watch anything you wish. Xbox One offers also apps for watching videos on other platforms, like the TED conference. Don't hesitate to browse the Store and discover other similar apps.
6

Chat on Skype.

It is very easy to take Skype calls on the Xbox One, even when you are watching TV or gaming. If you purchase also an Xbox Live Gold subscriptions, you get a complimentary Skype Premium subscription, so that you get free international calling to 50 countries and other great features.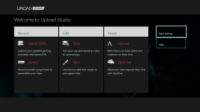 7

Record gaming moments & videos.

If you use the Upload Studio app on your Xbox One, you can capture your gaming experience and then make a video out of it and share it with the world. You can also record yourself using Kinect and publish your videos online with the help of SkyDrive.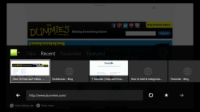 8

Browse the web.

Xbox One includes the Internet Explorer app that you can use to browse the web, search for content online, etc.
9

Access your SkyDrive.

With the help of the SkyDrive app, you can access your entire collection of videos and photos.