C
The original. The OG. So fundamental they just call it "C." These articles will walk you through the basics of one of the most foundational computer languages in the world.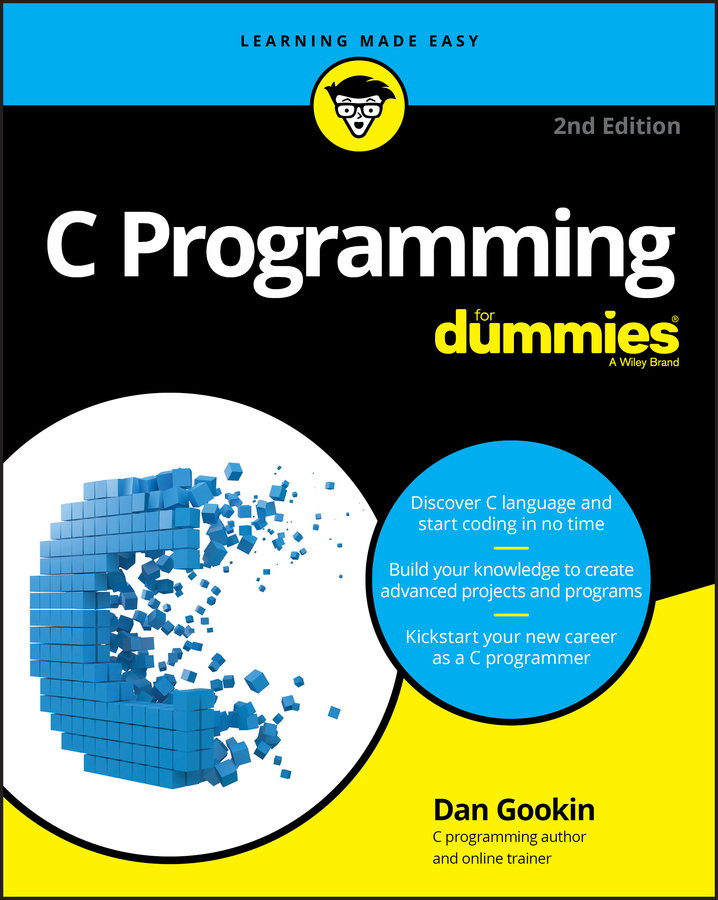 C
C Programming For Dummies
Published 10-27-2020
Get an A grade in C
As with any major language, mastery of C can take you to some very interesting new places. Almost 50 years after it first appeared, it's still the world's most popular programming language and is used as the basis of global industry's core systems, including operating systems, high-performance graphics applications, and microcontrollers. This means that fluent C users are in big demand at the sharp end in cutting-edge industries—such as gaming, app development, telecommunications, engineering, and even animation—to translate innovative ideas into a smoothly functioning reality.
To help you get to where you want to go with C, this 2nd edition of C Programming For Dummies covers everything you need to begin writing programs, guiding you logically through the development cycle: from initial design and testing to deployment and live iteration. By the end you'll be au fait with the do's and don'ts of good clean writing and easily able to produce the basic—and not-so-basic—building blocks of an elegant and efficient source code.
Write and compile source code
Link code to create the executable program
Debug and optimize your code
Avoid common mistakes
Whatever your destination: tech industry, start-up, or just developing for pleasure at home, this easy-to-follow, informative, and entertaining guide to the C programming language is the fastest and friendliest way to get there!
Explore Book
C
Objective-C Programming For Dummies
Published 10-23-2012
A step-by-step guide to understanding object-oriented programming with Objective-C
As the primary programming language for iPhone, iPad, and Mac OS X applications, Objective-C is a reflective, object-oriented language that all programmers must know before creating apps. Assuming no prior programming language experience, this fun-and-friendly book provides you with a solid understanding of Objective-C. Addressing the latest version of Xcode, debugging, code completion, and more, veteran author Neal Goldstein helps you gain a solid foundation of this complex topic, and filters out any unnecessary intricate technical jargon.
Assumes no prior knowledge of programming and keeps the tone clear and entertaining
Explains complicated topics regarding Objective-C with clarity and in a straightforward-but-fun style that has defined the For Dummies brand for 20 years
Features all material completely compliant with the latest standards for Objective-C and Apple programming
Objective-C Programming For Dummies is the ideal beginner book if your objective is to venture into iPhone, iPad, and Mac OS X development for the first time!
Explore Book