Canon EOS Rebel T2i/550D For Dummies
Canon EOS Rebel T2i/550D For Dummies
One of the great barriers to getting great pictures from a digital camera is figuring out how all the camera's features work. Get to know the external controls and all the functions of the exposure modes on your Canon Rebel T2i/550D digital camera, and you'll be on your way to taking great digital photos!
The Canon Rebel T2i/550D Digital Camera Layout
Here's a guide to the buttons, dials, and other external controls on your Digital Rebel T2i/550D. The lens shown in the digital camera below is the Canon EF-S 18–55mm IS (Image Stabilization) model sold with the Rebel; other lenses may vary.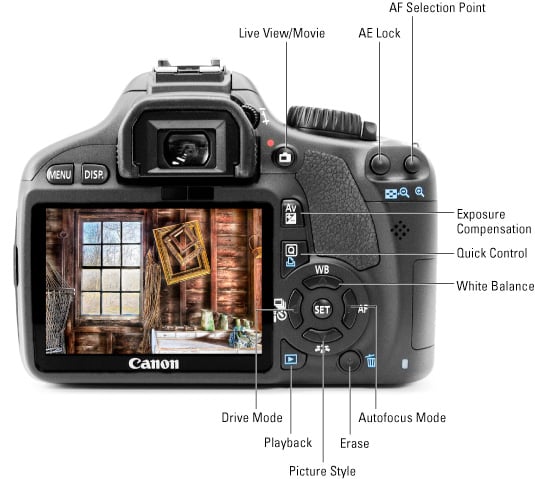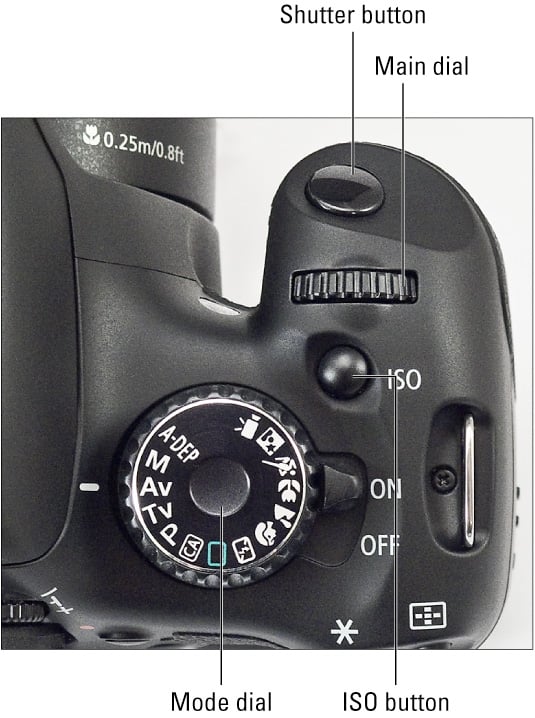 Exposure Mode Quick Guide for Your Canon Rebel T2i/550D Digital Camera
Use this table for a quick explanation of your Canon EOS Rebel T2i/550D camera's exposure modes (you select these using the Mode Dial on top of the digital camera). Control of picture-taking settings depends on the exposure mode. Some are fully automatic, and others let you precisely manipulate exposure, color, and focus.