Your T3i/600D is packed with so many features that it can be difficult to remember what each control does, especially if you're new to digital SLR photography. To help you sort everything out, this Cheat Sheet provides a quick-reference guide to the external controls and exposure modes on your camera. Print it out, tuck it in your camera bag, and get a head start on taking great shots!
The Canon Rebel T3i/600D Digital Camera Layout
Here's a guide to the buttons, dials, and other external controls on your Digital Rebel T3i/600D. The lens shown in this digital camera is the Canon EF-S 18–55mm IS (Image Stabilization) model sold with the Rebel; other lenses may vary.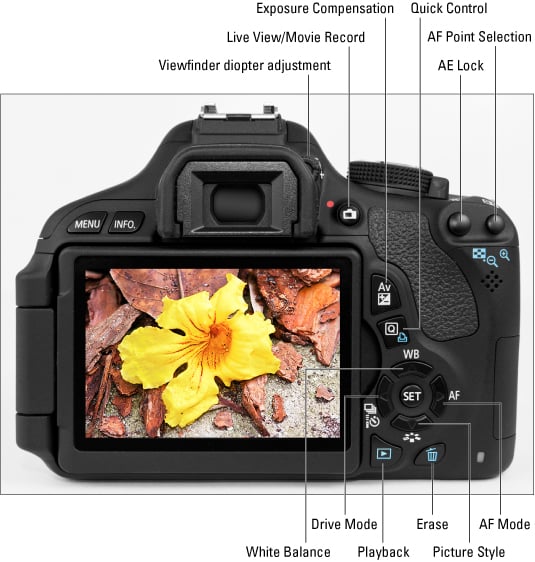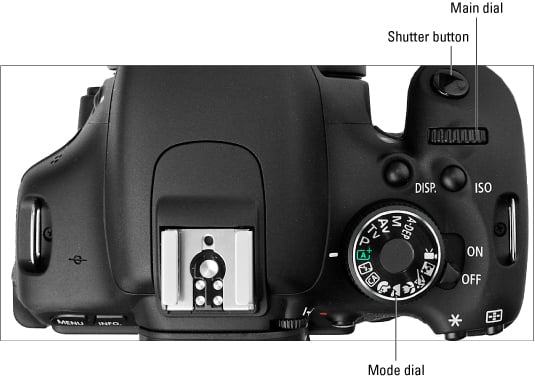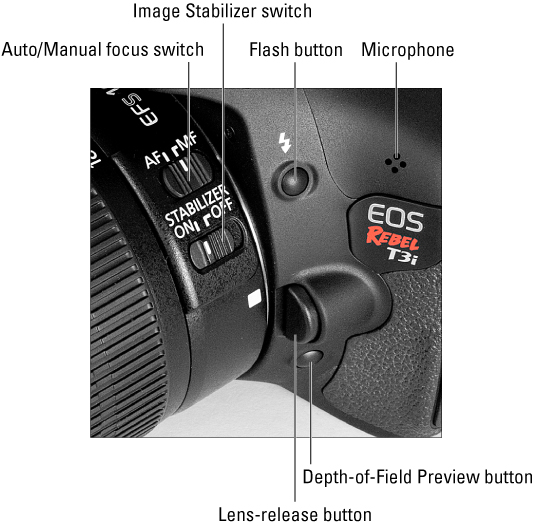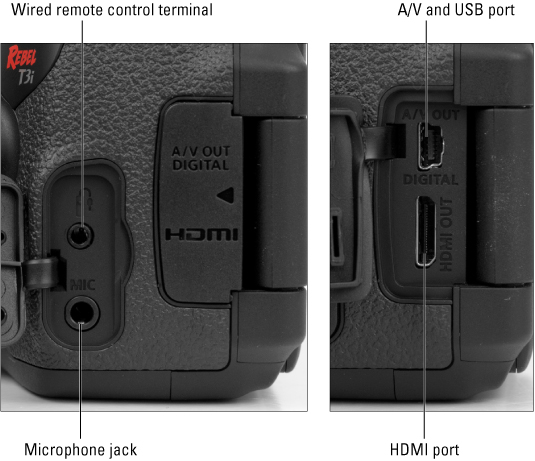 Exposure Mode Quick Guide for Your Canon Rebel T3i/600D Digital Camera
Your T3i/600D offers the following exposure modes, which you select via the Mode dial on top of the camera. Your choice is important because it determines how much control you have over picture-taking settings.
Note: Modes described as automatic scene modes in the table offer fully automatic photography but enable you to alter color and exposure slightly through the Shoot by Ambience and Shoot by Lighting or Scene Type features.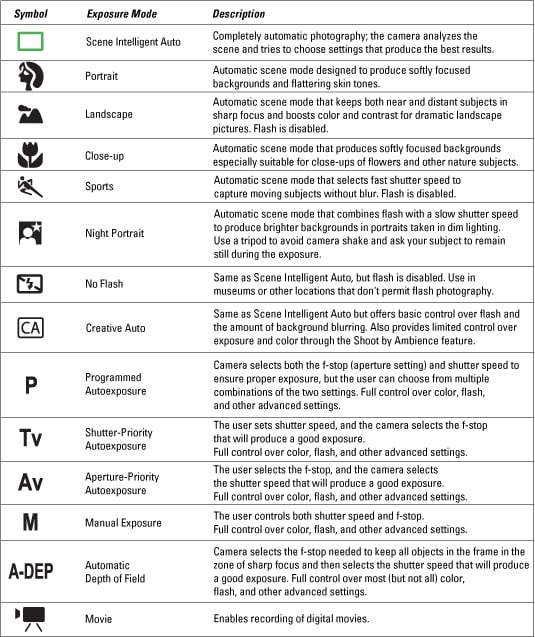 About This Article
This article can be found in the category: