How to Eat Out on a Gluten-Free Diet
How to Eat Out on a Gluten-Free Diet
Dining out on a gluten-free diet can be scary; you don't know for sure if your foods are cross-contaminated or what ingredients actually go into them. However, you can ensure that your restaurant experience is as gluten-free and enjoyable as possible by knowing what foods are served and taking precautions.
1

Choosing a restaurant to best fit your diet

When looking for a restaurant, be sure to find out how they typically prepare their foods and if they can accommodate your requests. Ethnic restaurants are often good choices because many of their foods are naturally gluten-free. Barbeques, steak and seafood houses and fast food restaurants are also good bets—they serve meats and French fries that fit nicely into a gluten-free world.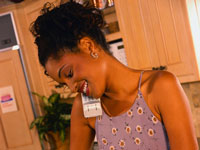 2

Call ahead to the restaurant of choice

There's no harm in calling ahead and asking for someone to fax or e-mail you a menu. See what the restaurant serves that's likely to be gluten-free, and then call back and discuss the ingredients with the head chef. You can also fax or e-mail the restaurant a list of the safe and forbidden ingredients.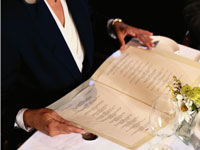 3

Make smart menu choices

Choose items that are likely to be gluten-free or that the kitchen-staff can easily modify to be gluten-free. Before ordering, ask your server specifics: how is the food prepared and what ingredients are used. You can even offer suggestions on how to season and prepare your meal.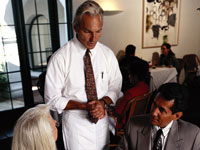 4

Talk with the staff about your restrictions

Make sure your server knows the severity of your condition before you actually place your order —explain your restrictions and ask for their help. An opener is: "I'm on a gluten-free diet and have some special considerations I'm hoping you can help me with." If you can't get their attention, ask to talk to the chef directly.