How To Use Google Docs Through the Internet Cloud
How To Use Google Docs Through the Internet Cloud
Certain apps, such as Maps and People, are built into Windows 8.1. You may purchase or download and install other apps, such as Fresh Paint or Angry Birds, or applications such as Microsoft Word or Excel. Although these apps and applications may connect to the Internet to get information — such as the latest traffic info, or software help files — the software itself is installed on your laptop.
Today, you have the option of using software in the cloud, meaning that you never install the software on your laptop but simply make use of it online. Here are some examples you can explore: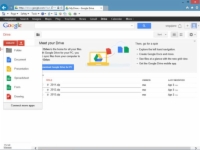 1

Google Docs via Google Drive:

Google Docs offers the ability to view, copy, comment, and print your uploaded files. This feature is compatible with popular office software such as Microsoft Word and PowerPoint as well as graphics file formats such as PNG or JPEG.
2

E-mail clients:

When you log into Gmail or into Outlook.com to work with your Microsoft e-mail accounts such as Hotmail, you're using the software in the cloud.

In addition, some e-mail clients which access various email accounts, such as Outlook, connect with file-sharing sites so that, rather than attaching files to e-mail messages, you are given the option of uploading and sharing them on the file sharing site. Windows Live Hotmail using SkyDrive is one example of this scenario.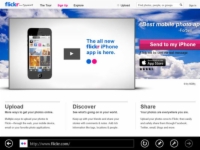 3

Photo-sharing sites:

Sites such as Flickr allow you to upload and download photos to them without ever installing an app on your computer. A variation on this is a site such as Viewbook, where you can create an online portfolio of art samples or business presentations, for example, to share with others.
4

Financial applications:

You might use a site such as Portfolio Monkey to maintain an online portfolio of investments and generate charts to help you keep track of trends. You can also use online versions of popular money-management programs, such as Intuit's free online service Mint, through which you can access your data from any computer or mobile device.