For Seniors: Set Up a Screen Saver for Your Laptop
For Seniors: Set Up a Screen Saver for Your Laptop
If you want an animated sequence to appear when your Windows 8.1 computer isn't in use for a period of time to protect your data from prying eyes, set up a screen saver.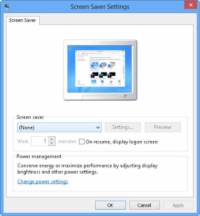 1

Right-click the Desktop and choose Personalize.

In the resulting Personalization window, click the Screen Saver button to display the Screen Saver Settings dialog box.
2

From the Screen Saver drop-down list, choose a screen saver.

Windows 8.1 gives you many to choose from.
3

Use the arrows in the Wait xx Minutes text box to set the number of inactivity minutes that Windows 8.1 waits before displaying the screen saver.

This is the amount of time your screen will remain active before displaying the screen saver you choose.
4

Click the Preview button to take a peek at your screen saver of choice.

When you're happy with your settings, click to stop the preview, and then click OK.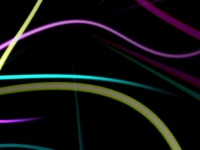 5

Click the Close button in the Personalization window to close it.

A screen saver can be particularly useful to laptop users because they take their computers into public places. To avoid having the people at the next table in a café or the next seat in an airplane from seeing your personal information, set a screen saver to come on after a brief time of inactivity.