How To Play a Slide Show of Windows' Photos
How To Play a Slide Show of Windows' Photos
You can play a slide show of photos on your Windows computer, displaying each photo one by one automatically. Slides shows of Windows' photos can also be saved and edited, if desired.
1

Choose Start→Pictures.

The Pictures library opens in Windows Explorer, displaying a list of related folders and images. If needed, double-click folders until you locate the images you want to display in a slide show.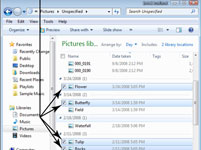 2

Select the images to include in the slide show.

Click an image to select it. Holding down the Ctrl key, click additional images to select all the photos you want to appear in the slide show.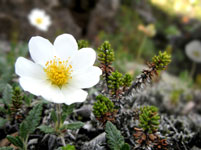 3

Click the Slide Show button.

The first image appears in a separate full-screen display. The slides move forward automatically, cycling among the photos repeatedly.
4

Press Escape to stop the slide show.

The slide show stops playing and you're returned to Windows.

If you want a more sophisticated slide show feature, check out Windows Media Center. There you can create and save any number of custom slide shows, reorganize slides, and edit slide shows to add or delete photos. You might also consider a commercial slide-show program such as Microsoft PowerPoint if you want to create more complex slide shows.