For Seniors: Get the News App for Your Windows Laptop
For Seniors: Get the News App for Your Windows Laptop
The News app tile typically previews a heading or photo from a current story, but you can recognize it by the word News in the lower left corner of the tile. Although the last displayed story may appear if you click the tile while not connected to the Internet, you won't get much further. This app needs an Internet connection to be of value.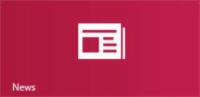 1

After you click the News tile on the Start screen, you see the hottest story.

Click the story if you want to read.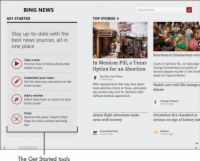 2

Scroll to the right and you see the Get Started tools.

These help you learn how to follow stories to keep current, how to customize what news you want to get on the Start screen, and how to add a section dedicated to a topic or source on your home screen.
3

Scroll further to the right using the horizontal scroll bar.

You get Top Stories, a list of Sources (such as Reuters and The Wall Street Journal) that you can click to go to those websites, and news categories such as World News, Technology and Science, and Entertainment.
4

Click any story that sounds interesting.

The story will be displayed.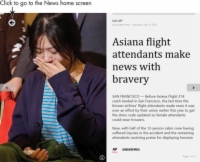 5

Use the arrows on the middle of the right and left sides to move to the next or previous page or story, and click the arrow in a circle in the top left corner to go back to the News app home screen.

If you right-click the News app screen, you can click the Customize button to get tools for customizing the app by featuring the sources, topics, or categories of news that you use most.