Holiday Meals & Entertaining Books
Hosting the annual holiday dinner party? Looking for recipes to bring to a potluck? Need to throw an unforgettable party on a budget? We've got you covered.
Holiday Meals & Entertaining
Books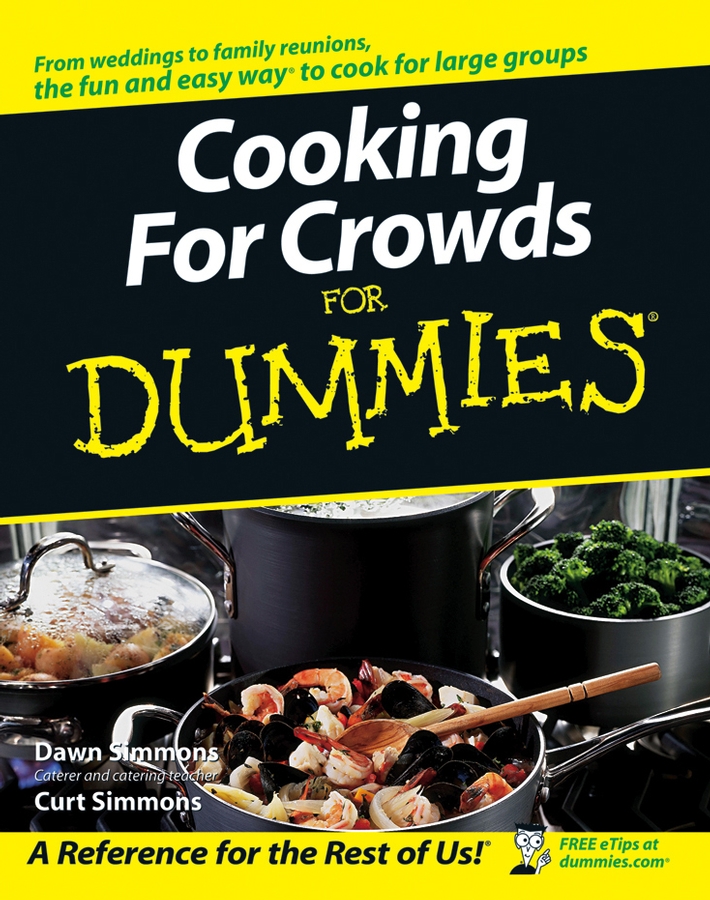 Parties & Celebrations
Cooking For Crowds For Dummies
Published 06-10-2005
Over 100 recipes, plus time-saving planning tips and sanity-saving suggestions
Serve terrific food confidently and calmly, and wow your crowd!
Panicky about cooking for a casual church dinner, a posh graduation party, or a holiday feast for 50? With terrific recipes plus tips for everything from planning menus to preparation and presentation, you can serve a hungry crowd without getting all steamed up about it. You'll quickly grasp the basics you need to know to cook like an experienced pro.
Discover how to
Serve great dishes, from appetizers through desserts
Determine food quantities when cooking for groups
Handle food safely
Add ambience with easy decorations
Explore Book
Christmas
Christmas Cooking For Dummies
Published 10-16-2001
Look no further for tips and recipes for whipping up a dazzling array of delicious holiday meals — without stress!
Christmas is the biggest holiday of the year -- and Americans traditionally love to celebrate the season with food, food, and more food. This easy guide shows cooks of every generation how to plan and prepare scrumptious seasonal treats. It includes:
100 delicious recipes for hassle-free holiday meals, including Warm White Bean Dip, Four-Cheese
Spinach Lasagne, and Chocolate Truffle Tart
Tips, checklists, and charts, plus step-by-step guides and shopping lists for special holiday meals, including a Christmas Tree-Trimming Party
A special section on Christmas decorating and food gifts from the kitchen
16 pages of color photos featuring holiday meal recipes and kitchen-made gifts and decorations
Explore Book