Starting Your eBay Auction at the Right Time
Starting Your eBay Auction at the Right Time
Back when eBay counted its listings by the hundreds (and then low thousands), it clearly made a difference what day of the week you chose to end an auction. That is, when the number of buyers and sellers on eBay was relatively small, matching your auction time with the bidders' online habits was important.
Now that eBay spawns as many as 112 million listings a day — with countless buyers and lookie-loos visiting the site — you find the eBay shoppers looking for bargains at virtually all hours of the day and night. So for a traditional auction, you can choose almost any ending time and know that you'll still have some healthy bidding action.
The wildcards in the mix are the Buy It Now and fixed-price transactions, which have become wildly popular — and successful. Although they don't always follow a daily pattern of sales, they can still follow the preferred auction-ending days.
To figure out when to end an auction, you need to know when to start it. Maybe you want a three-day auction.


Or a seven-day auction.

Or you might be best with a ten-day auction.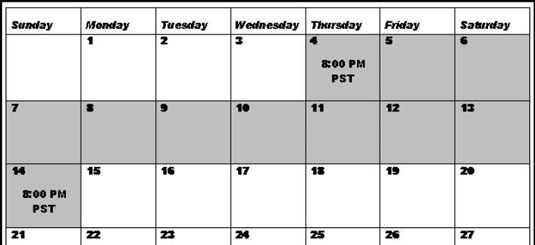 You may notice that all these preferred datelines end on a Sunday. Sunday is the top-ranked ending day for auctions by eBay sellers.
Here are the item-ending days ranked in order from most to least popular:
1. Sunday
2. Monday
3. Thursday
4. Tuesday
5. Wednesday
6. Saturday
7. Friday
Test out auction-ending days to coordinate these dates with the specific type of items you sell. Some buyers (say, men who buy golf goods during lunch hour and women who buy collectibles while their husbands are out golfing on weekends) can throw these days a curve.