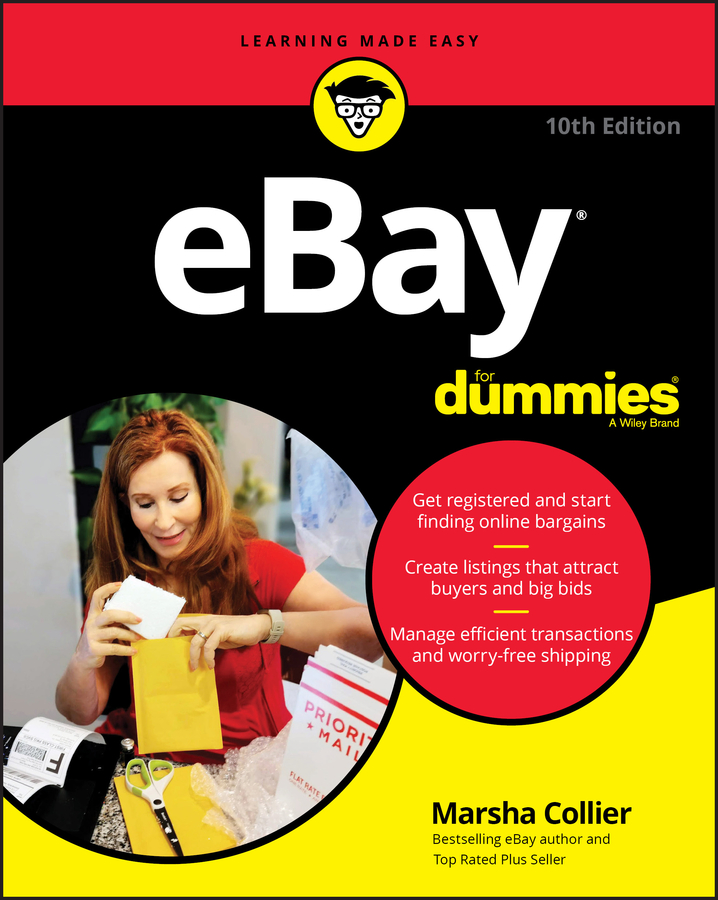 eBay For Dummies
By: Marsha Collier Published: 12-12-2019
It's a bargain! The definitive guide to buying and selling success on eBay - fully updated for 2020

Want to know the best way to get rid of some of that clutter laying around the house and make some cash? Or sell that beautiful jewelry you made recently? It might be time to take a quick trip to a market with more than 175 million buyers and start a global bidding war.
eBay remains the easiest way to sell to hungry consumers worldwide and to uncover incredible bargains and unique items for yourself in the process. Marsha Collier, longtime eBay business owner and one of their first elite PowerSellers, shares 20+ years of expertise to fast-track you to becoming a trusted buyer and seller on the site. You'll find out how to set up your account, market effectively, and master shipping and payment, as well as how to find the best bargains for yourself and close those sweet, sweet deals.
Establish your eBay store
Find techniques to make your listings stand out
Make money and friends with social media
Bid or buy outright
Whether you're a bargain hunter or bargain seller, declutterer or aspiring eBay tycoon, eBay for Dummies has what you need. Put your bid on it right now!
Articles From

eBay For Dummies
eBay
eBay For Dummies Cheat Sheet
Cheat Sheet / Updated 09-02-2021
Before you jump into buying and selling on eBay, learn a few terms, check out some helpful tips to be a successful seller and buyer, and understand the importance of feedback. The following offers helpful eBay information, tips, and selling strategies.
View Cheat Sheet