Help Your Sales with eBay's Optional Listing Features
Help Your Sales with eBay's Optional Listing Features
eBay listings have many options and upgrades. You may consider one or even a few to give your business an edge. Even a random search on eBay listings can yield examples of some very popular listing options.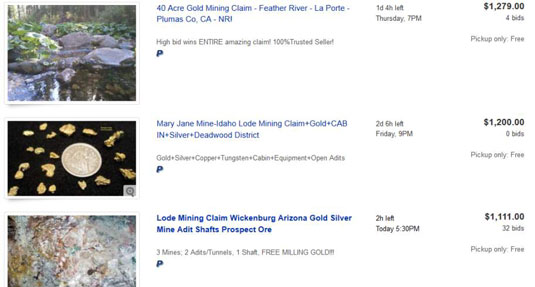 When you come to the point in listing your item that brings you to eBay's optional listing features, you see the headline, "Get more bids with these optional features! Make your item stand out from the crowd!" Sounds pretty good, doesn't it? But getting carried away by these options is easy — and can lead to spending all your expected profits before you earn them.
You can look at statistical success rates for the different features, but in the real life of your business, success varies from item to item and category to category.
If you take the boldface option and then your listing appears in a category full of boldface titles, the bold just doesn't have the potential to boost your return on investment. In fact, your listing might stand out more without the bold option.
Weigh the pros and cons in terms of how these options affect your eBay business. Will spending a little extra money enhance your item enough to justify the extra cost? Will you be able to make the money back in profits? You must have a good understanding of what the options are — and when and how you can use them to fullest advantage.
Option
Auction
All Durations
Fixed Price
3, 5, 7, and 10 day
Fixed Price
30 day and "Good Til Cancelled"
Subtitle
$0.50
$0.50
$1.50
Bold
$2.00
$2.00
$4.00
Listing Designer
(FREE to Selling Manager Pro Subscribers)
$0.10
$0.10
$0.30
Gallery Plus
$0.35
$0.35
$1.00
Buy It Now
(Auction Only –
FREE to non-Store Subscribers)
$0.01–$9.99: $0.05; $10–$24.99: $0.10;
$25–$49.99: $0.20; $50. and up: $0.25
International Site Visibility
$0.01–$9.99: $0.10; $10.–$49.99: $0.20; $50. and
up: $0.40
$0.50
$0.50
List in two categories
Double insertion and Listing Upgrade fees
Value Pack
(Gallery Plus, Listing Designer & Subtitle)
$0.65
$0.65
$2.00
Ten-day duration
$0.40
$0.40
When doing business on eBay, you may have to pay a store fee, an insertion fee, and a Final Value Fee. If you accept credit card payments, you must pay an additional fee to the payment service. Estimate your expenses from these basics before you consider spending money for advertising.