The advanced, creepy features lie on the tab in Word 2013 that's normally hidden from view: the Developer tab. Most users won't need to use the options that are displayed on the Developers tab and it can be annoying if you don't need it. However, you can find it if you do need it. To display the Developer tab, obey these steps:
Click the File tab to display the File screen.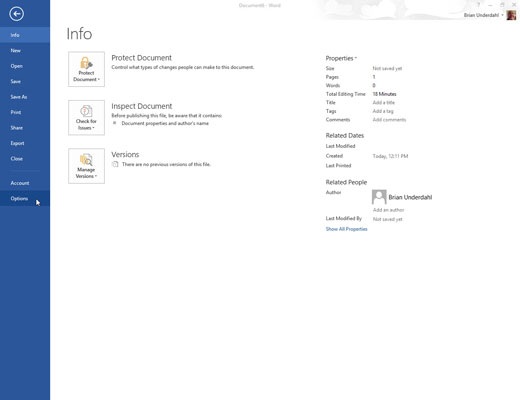 The file screen will appear with file options.
Choose the Options command to display the Word Options dialog box.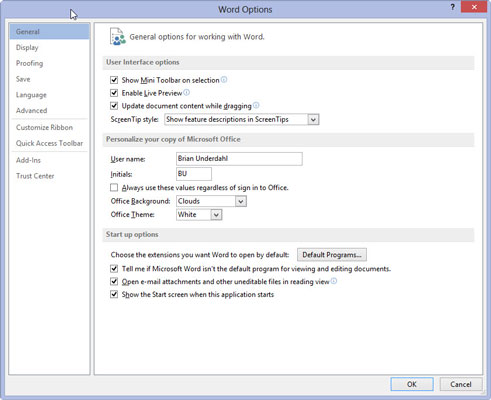 The Word Options Dialog box will appear with several file options.
On the right side of the window, place a check mark by the Developer Tab item and click OK.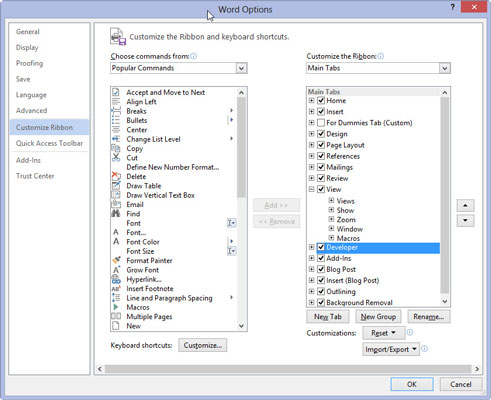 You find the Developer Tab item in the Customize the Ribbon list.
The Developer tab will now be displayed for those who feel they need it. The Developer tab is aptly named; it's best suited for people who either use Word to develop applications, special documents, and online forms or are hellbent on customizing Word by using macros. Scary stuff.
About This Article
This article is from the book:
This article can be found in the category: