Many Word 2013 users can use symbols that don't appear on their keyboards. If you prefer a shortcut for a symbol you frequently use, you can assign a keyboard shortcut key for symbols such as the right arrow. Here's how:
On the Insert tab, click the Symbol button.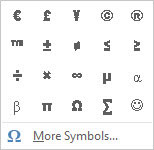 Word displays a pop-up with a number of frequently used symbols.
Choose More Symbols.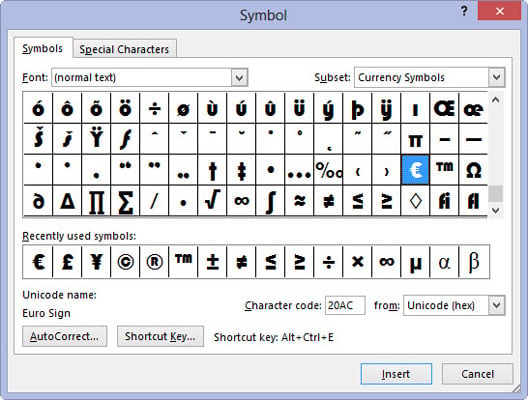 The Symbols dialog box appears.
Choose a symbol, something you use often.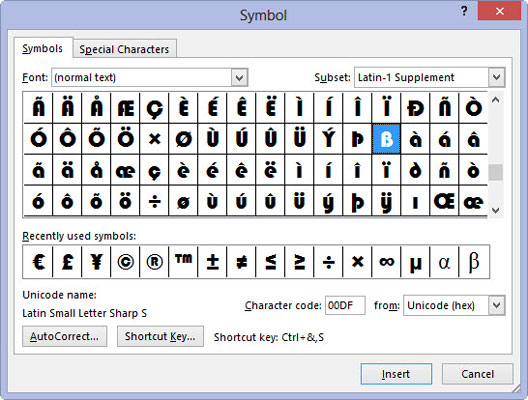 If the symbol you want isn't one of the options displayed, you can choose from additional options by making a selection in the Font list box.
Check to see whether or not one already exists.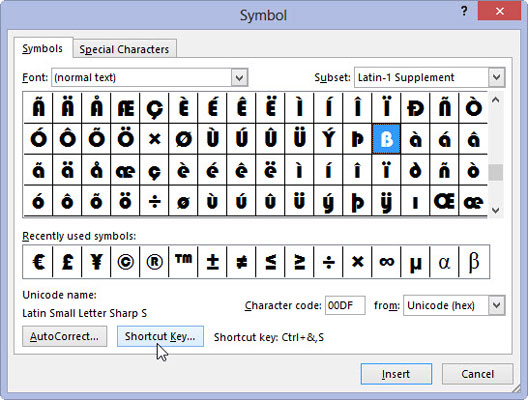 For example, the Copyright symbol has the shortcut key Alt+Ctr+C. That means the Copyright symbol already has a shortcut, so there's no need for you to assign one.
For most of the keys, the shortcut is something bizarre, like 2192, Alt+X. That means you type that four-digit code, then press Alt+X on the keyboard. The text 2192 magically transforms into the corresponding symbol when you follow this step, but that's not memorable.
Click the Shortcut Key button.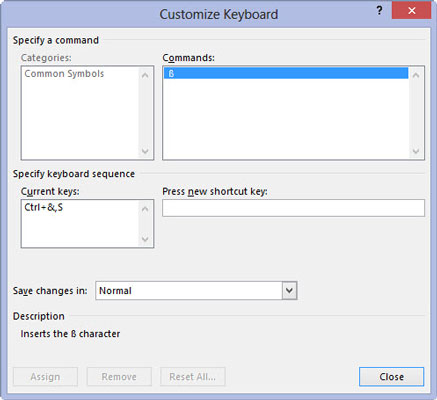 This displays the Customize Keyboard dialog box where you can create a new shortcut.
On the keyboard, press a shortcut key combination to see whether or not it's being used.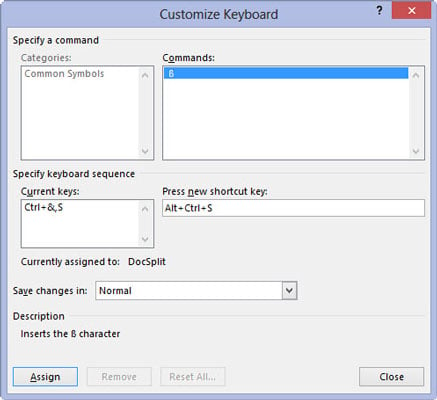 For example, Ctrl+. (period). If the shortcut is used, the dialog box says so. Otherwise, you see that the key combination is "unassigned."
If the shortcut key is not being used, click the Assign button to create that symbol keyboard shortcut.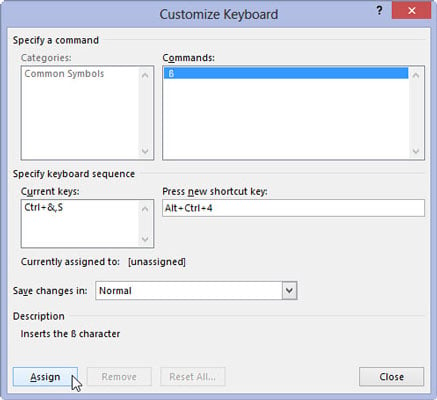 Be sure to close the Symbol dialog box when you're done. Then you can start using your new shortcut key combination.
About This Article
This article is from the book:
This article can be found in the category: