You can find music for your Mac's version of iTunes at the iTunes Store, where people have downloaded more than five billion songs since Apple opened it. Buying music online is useful because you have more selection, and every song in the iTunes store is always "in stock," and you can start listening to the music you buy inside iTunes seconds after making a purchase.
So just how do you find a song you like on Apple iTunes?
To enter the store, click iTunes Store in the source list.
The front page of the Music Store is like the window outside a physical record store. You'll see colorful album covers, promotions for particular artists, and more. Store pages are laid out with new and recent releases, staff favorites, and a list of top songs, albums, and ringtones (for your iPhone).
Select your main genre by clicking the drop-down menu under inside the Store (on the left side of the screen).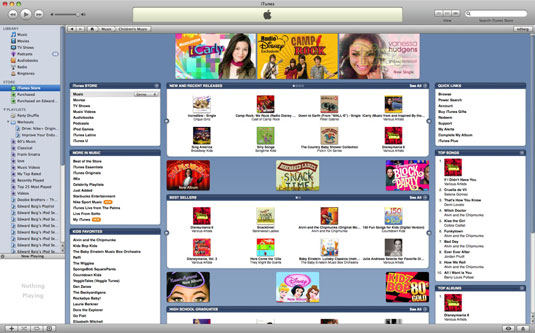 You may see a few exclusives and other recommendations. The figure shows the front page of the store when you've selected Children's Music as your genre.
Click the banner of the album you like.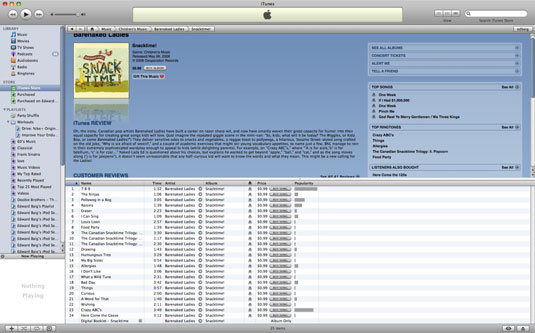 You're transported to a page like the one shown in the next figure. In the bottom half of the screen is the list of songs in the compilation.
Click any song to hear 30-second samples.
You can sample all tracks for 30 seconds, without any obligation to buy. Most of the songs that you do choose to buy cost 99 cents each.
Look above the song list to read customer reviews and ratings.
Shopping online gives you the opportunity to cherry-pick favorite tracks from an album, without having to buy the entire compilation. However, some record labels require that some tracks be purchased only as part of an album.
About This Article
This article can be found in the category: