As you prepare for an upcoming fantasy football draft, you should rely on several resources for info and help, including televisions shows, magazines, and websites. Keep in mind that a well-prepared coach on draft day is a winning coach at the end of the season!
Fantasy football is played online and so online research really is the best way to prepare for your draft.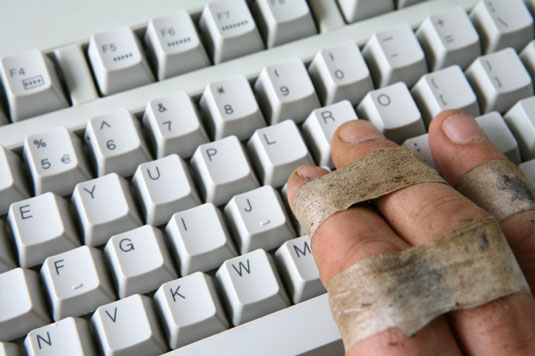 Many mainstream Web portals (ESPN, AOL, Yahoo!, and so on) have sports sections, and they devote plenty of coverage to fantasy football — including around draft time. In addition, you can find hundreds of fan sites perfect for fantasy football research. These sites are filled with expert reports on player rankings, matchup analysis, projections, and more.
You can also use the web to listen to podcasts.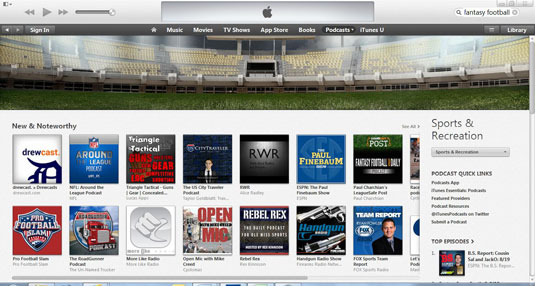 A podcast is basically a radio show, but is stored digitally for use at anytime. If you use a program such as iTunes, for example, you can just open its podcast directory and search for "Fantasy Football." This form of media is a fun way to listen to expert reports on your computer or your music player, on your own time.
The only drawback? Podcasters come and go every season, so good luck finding a show you like and sticking with it.
Join a forum or read a blog.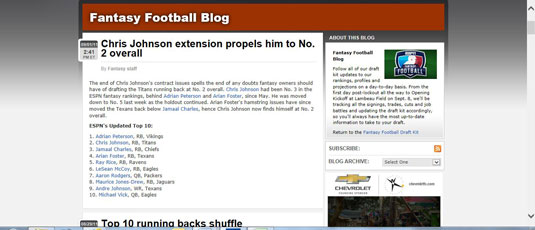 The web can serve as a support group for millions of football junkies. You can take advantage by picking their brains before your draft. By joining a forum, reading a blog (sort of like a web diary), sending e-mails back and forth with your buddies, or participating in a mock draft, you can talk to other fans, experts, players, and coaches about your draft strategies and player pre-rankings. People are always willing to weigh in with their opinions on which players you should start each week — reaching out to the community is highly recommended and a critical fantasy football research tactic.
A good draft-prep magazine is a must-have resource for player rankings, team-by-team analyses, sleeper picks, rookie picks, and a variety of cheat sheets for different league types and formats.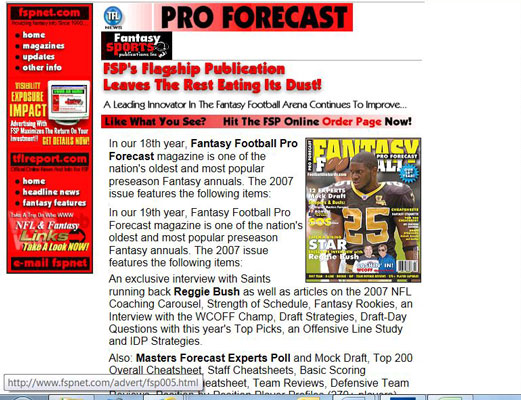 It's a good idea to have a fantasy mag at hand during your draft so you can quickly look up player profiles and NFL schedules, complete with bye weeks. When you only have two minutes to make your draft pick, time and good information are vital.
However, a magazine's player rankings and predictions can become quickly outdated. Be sure to check the latest injury reports right before your draft to make sure that the magazine's cover boy hasn't blow out his knee in the preseason!
Here are some top picks for draft-prep magazines:
Fantasy Football Pro Forecast
Rotowire Fantasy Football Guide
Pro Football Weekly Fantasy Football Guide
The Fantasy Football Guide Professional Edition
Street and Smith's Fantasy Football Guide
If you have the proper television package, you can experience football heaven on earth: the NFL Network.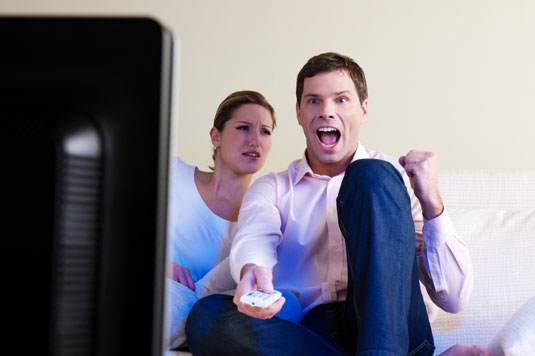 Its show NFL Total Access discusses the minutia of football year round, and it shows highlights of the best four games of the week on NFL REPLAY during the regular season. You can also watch ESPN and ESPN2 to get the latest team and player updates, especially SportsCenter and NFL Live.
About This Article
This article is from the book:
This article can be found in the category: