If you're new to fantasy football, you run the risk of making rookie mistakes, such as auto-selecting your lineup or ignoring the NFL schedule. Here are some top missteps novice fantasy football coaches make and how to avoid them.
One of the biggest temptations fantasy coaches face on draft day is to complete the starting lineup before adding bench players (who add depth at important positions).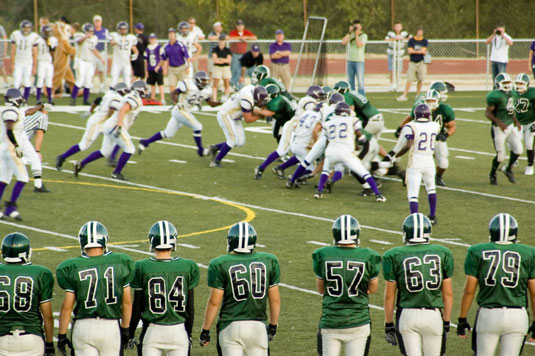 Draft a kicker in the last couple rounds (plenty of great kickers will be available).
Don't draft QBs based on name value.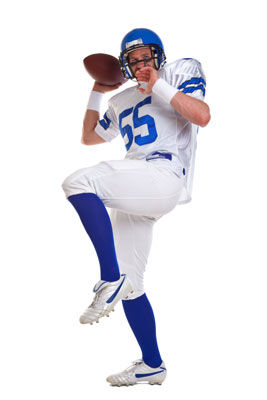 If you study QB stats from previous seasons, you'll see that the top-ten QBs were all about the same from a fantasy-worthy standpoint. You can build your RB and WR cores until the middle rounds and still draft a fantasy-worthy QB.
You can wait until at least Rounds 10 to 12 before you draft a DEF and still get quality.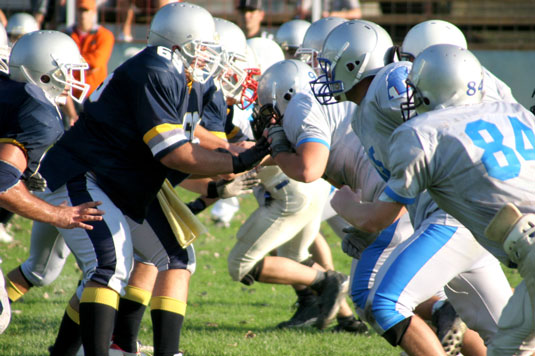 Even in a large fantasy league, every coach can draft one of the NFL's better defenses (perhaps even two). Even the top pre-ranked DEF shouldn't be drafted before Round 6.
Every NFL team gets a bye week during the season to rest. When your fantasy starters are on bye, you need to go to your bench to replace them. But what if your two best players have the same bye week? And what if they play the same position? Your team's fantasy production will certainly drop.
The NFL teams with the best records have harder schedules next season than the teams that missed the playoffs. Great fantasy players on winning teams may have a tougher time producing big numbers next season when they face stiffer opposition. Know the NFL schedule when making your draft picks. By studying the NFL schedule, you can make a better decision between two or three players that seem equally awesome on paper.
A good fantasy coach doesn't brag about players or obnoxiously trash the other coaches in the league.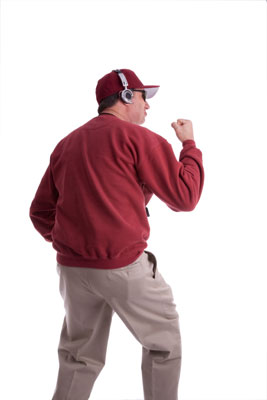 A little smack talk and joking make the game fun, but if you take it too far, the league commish won't ask you back next year.
Use cheat sheets to familiarize yourself with your hundreds of options and to develop your draft plan.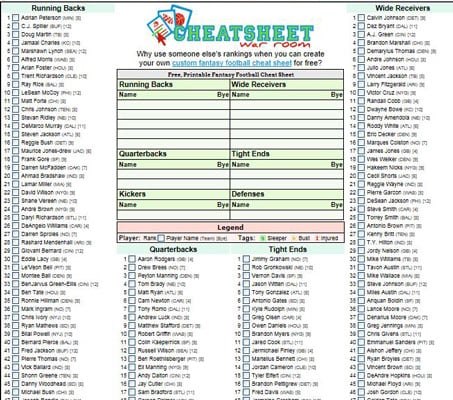 Many first-time fantasy coaches assume that playing fantasy football will be easy. They show up at drafts without pencils, paper, or preparation. The drafts begin, but after three rounds, leaguemates inevitably hear them say "Who?" after every selection.
During the season, you can access updated cheat sheets online to help you make roster changes.
Always check a player's health status before starting him, picking him up off waivers, or offering him in a trade.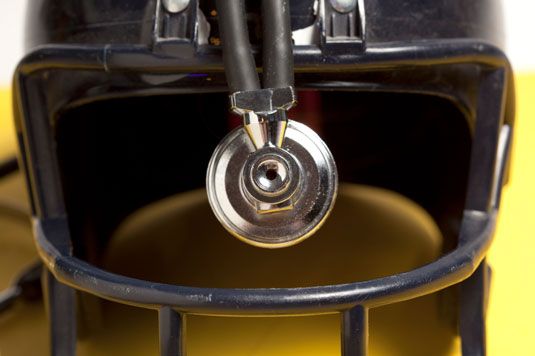 On draft day, double-check the injury reports to make sure that no one was recently hurt.
Some coaches who can't make it to the draft venue trust the rest of the league, or specific people, to draft good teams for them. Doing so is a big mistake. Your team will be drafted based on the best players available overall, not on what your team needs. An online draft program autopicks your team in a similar manner, with similarly bad results.
About This Article
This article is from the book:
This article can be found in the category: