The best way to guarantee success with adapting a Paleo lifestyle — eating like cave men — is to develop new routines, new habits, and new favorite foods. If you identify a short list of must-have foods that satisfy your nutritional needs and your appetite, stock your kitchen with them so you can avoid feelings of deprivation.
Cage-free, organic eggs are a terrific source of fast protein.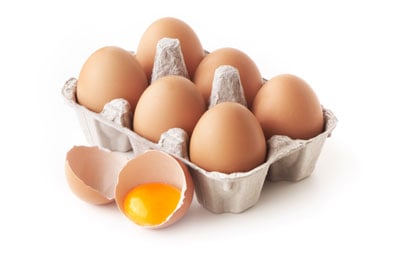 Keep a dozen hard-boiled in the refrigerator for egg salad. After a long day, breakfast for dinner can be comforting — simple scrambled eggs or a vegetable omelet does the trick.
With a few pounds of organic, grass-fed ground beef in the refrigerator, you're only about ten minutes away from a delicious dinner.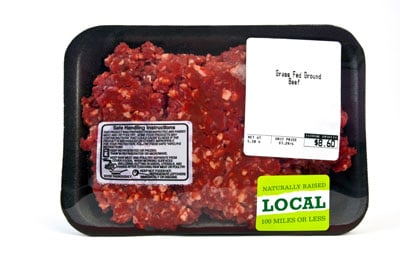 Browned and seasoned with garlic and spices, ground beef is like a blank canvas that you can turn into just about any ethnic-inspired meal.
Sardines, packed in olive oil, are the perfect on-the-go food.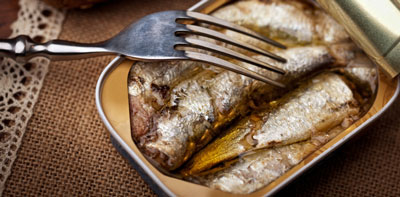 Lunch is less than five minutes away when you crack open a can of boneless, skinless sardines and arrange them on a plate with a red bell pepper cut into strips, a cucumber cut into coins, and a carrot cut into sticks — with a side of fresh fruit.
With a pleasing amount of oil and a not-too-fishy taste, the sardines are a power food, and the leftover oil from the can is perfect for dipping raw veggies.
Cauliflower may be the most versatile vegetable in the kitchen, so you should always have a head (or two!) in the refrigerator.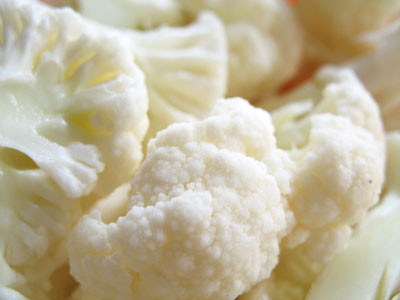 You can grate it in a food processor and sautŽ it with fat and spices to make Cauliflower Rice or boil it in broth and mash with coconut milk to transform it into Mashed Cauliflower. Cauliflower also adds a big crunch when chopped raw in salads, and it becomes crisp-tender when roasted in the oven with a sprinkle of sea salt and crushed garlic.
Collard greens are also an excellent choice of nutritious leafy greens.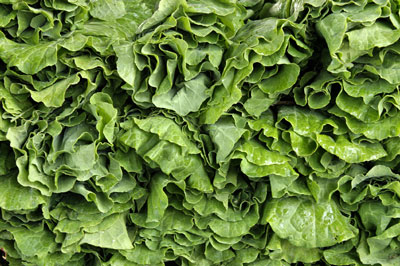 Easier to clean and cook than kale, collard greens are packed with similar nutrients. The leaves are large and flat — and a little sturdier than kale. Collard greens tenderize during steaming without becoming too mushy.
Low in fructose and high in antioxidants, frozen, unsweetened berries like blueberries, blackberries, and raspberries are loaded with nutrition and flavor.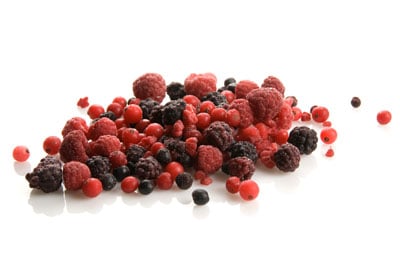 You can enjoy frozen berries all year long. Try them halfway defrosted, drizzled with coconut milk for dessert or as a special weekend breakfast alongside an omelet. Because they're not too sweet, they don't wake up the sugar demon, but they're sweet enough to feel like a treat.
Roasted whole, cut into dice and sautéed, or mashed with a little cinnamon and nutmeg, sweet potatoes are packed with sweet flavor and nutrition.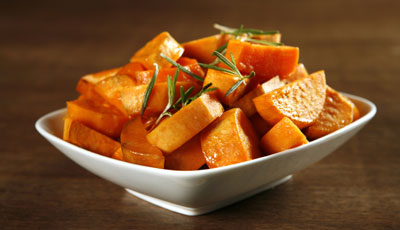 Sweet potatoes are an excellent choice for a snack after a demanding workout and are equally at home for breakfast, lunch, and dinner.
Equally at home in sweet and savory dishes, full-fat coconut milk is an excellent replacement for heavy cream or yogurt in curries and creamy sauces.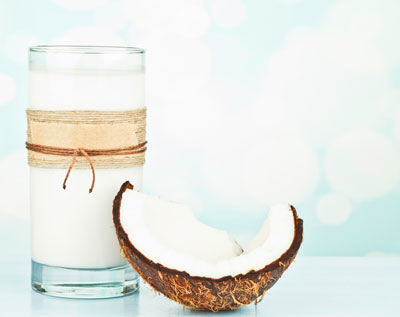 Coconut milk is also luscious when whipped into a creamy cloud and served over fresh fruit. Organic brands are best — and always choose the full-fat version. ("Light" coconut milk is merely the full-fat kind watered down.) Be sure to check the ingredient list: Guar gum is okay, but avoid brands that include sulfites or added sugar.
Eaten on their own as a snack or sprinkled into and on top of dishes, organic, unsweetened coconut flakes add another dimension of flavor and texture.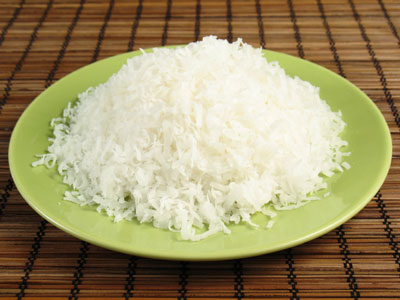 Coconut flakes are delicious, little wisps of good-for-you fat that are equally good on savory and sweet dishes. Try tossing a few on top of Thai curries.
For cooking, organic unrefined coconut oil is a great choice.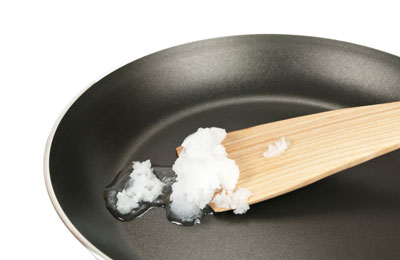 Coconut oil lends a somewhat buttery flavor to dishes and can be used at medium to medium-high temperatures without oxidizing (which means it remains good for you, even if you turn up the heat). Because coconut oil is saturated, it's solid at cooler temperatures and is a good stand-in for butter in Paleo baked treats.
About This Article
This article is from the book:
This article can be found in the category: