Eating like a cave man while on your Paleo diet can carry through to parties and holidays. To truly celebrate, create menus featuring Paleo foods that nourish your body and taste great — and then, on very special occasions, select a treat that's worth a compromise. Here are some suggestions to help with holiday menu planning when you're a host who is living Paleo:
Make it fun.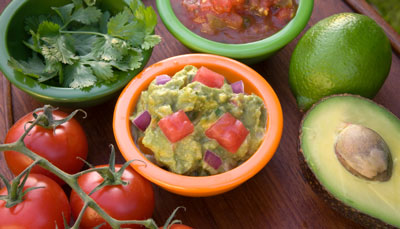 If you make the food fun and engaging, chances are no one will notice how healthy it is. For a party, try setting up a burger bar with all the fixings and invite guests to build their own burgers. Put out colorful bowls of raw vegetables, guacamole, Tangy Paleo-approved BBQ sauce and homemade mayonnaise, pickles, and jalape–os, and shakers of spices and seasoned salts. Or set out a build-your-own taco bar with chicken and ground beef taco meat, salsas, avocado, and a variety of lettuce leaves for wrapping. By encouraging everyone to play with their food, you amp up the fun as well as the nutrition.
Satisfy with side dishes.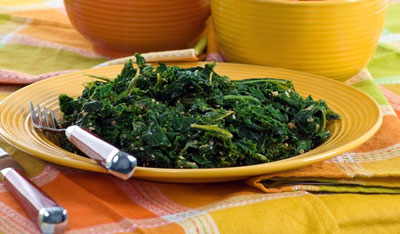 For more formal dinners and holidays like Thanksgiving, Christmas, and Easter, serving some kind of roast meat or poultry is often tradition. That's perfect for a Paleo lifestyle! And the sides are where you can enjoy some special ingredients to make the meal memorable. Go-alongs, like roasted sweet potatoes with clarified butter and mashed cauliflower, are Paleo-friendly options that will delight your guests' taste buds.
Go with grain-free goodies.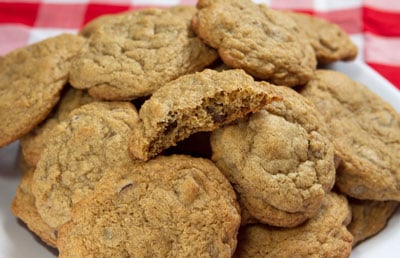 There's no denying that the attachments to cookies on Christmas and a cake to celebrate a birthday are pretty strong. You can satisfy those yearnings with grain-free, gluten-free baked goods. These special occasion foods can be part of a healthy, balanced Paleo lifestyle. You can find excellent grain-free recipes in cookbooks and online; just be sure to verify that the ingredients conform to your Paleo guidelines. Then engage in the whole experience, from selecting the recipe, to baking the goodies, to savoring every bite.
Mix it up with finger foods.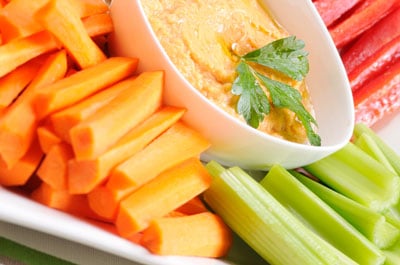 Nothing says party food like fancy appetizers, and turning Paleo ingredients into finger foods that your friends and family won't be able to resist is easy. Raw vegetables become something special when they're cut into unusual shapes and dipped in homemade sauces. Tuna salad turns into party food when you add apples and pecans then serve it on thin apple slices or cucumber rounds. Tuck a smoked almond inside a dried date for a salty-sweet treat. Toss green and black olives with an aromatic vinaigrette and serve with frilly toothpicks. Simple, fresh ingredients can become memorable when you dress up their presentation and focus on bold flavors.
Don't forget the eye candy.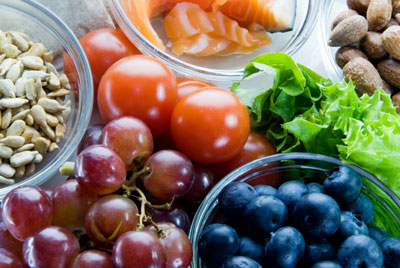 You eat first with your eyes, and Paleo ingredients are beautiful: brightly colored fresh fruits and vegetables, toasty brown nuts, jewel-toned dried fruits. Take a little extra time to create enticing presentations of Paleo foods, and even the most devoted junk food junkie at your gathering won't be able to resist.
Indulge in really good dark chocolate.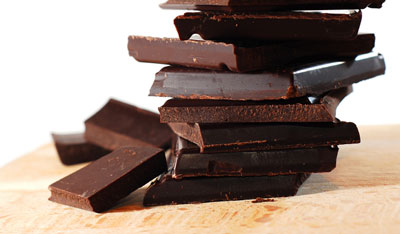 High-quality, organic, dark chocolate is a not-too-sweet treat that satisfies the desire for something sweet without derailing all your hard work. Look for bars that are at least 70 percent cacao, and then break them into bite-size pieces, place on a beautiful serving dish with a few dry roasted nuts and a few unsweetened coconut flakes, and relish how no one complains that they're denied a gloppy, over-the-top dessert.
About This Article
This article is from the book:
This article can be found in the category: