Of course a cave man enjoyed his food, and so can you on the Paleo diet. In these Paleo-approved recipes, you'll enjoy a classic combo of pork and sauerkraut, steamed kale with an Asian flair, and crunchy toasted coconut with a hint of cinnamon and cocoa.
Slow Cooker Pork and Sauerkraut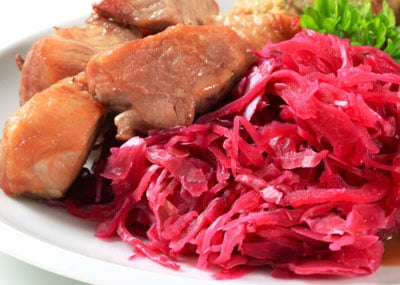 Try this simple one-pot Paleo entree: Slow Cooker Pork and Sauerkraut. The secret to this Paleo pleaser is to brown the pork before adding the sauerkraut.
Sesame Kale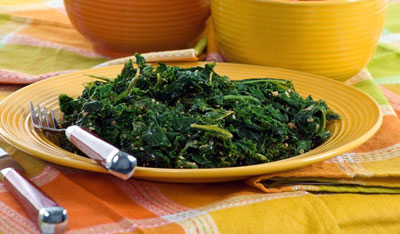 Leafy green kale is a perfect Paleo diet food, full of fiber and anti-oxidants. And eating Paleo-style doesn't necessarily mean raw veggies. Here, sesame oil and fresh ginger add an Asian flair to steamed kale.
Cocoa-Cinnamon Coconut Chips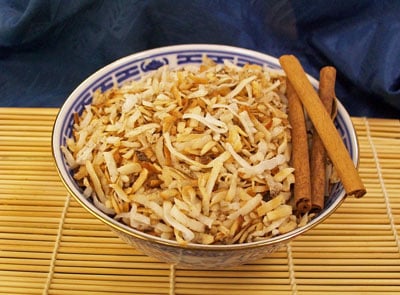 Although crunchy snacks like potato chips are in the Paleo diet, these Cocoa-Cinnamon Coconut Chips are satisfyingly crunchable. Unsweetened coconut flakes are lightly toasted and sprinkled with seasonings.
About This Article
This article is from the book:
This article can be found in the category: