The main question that fuels psychology is "Why do people do what they do?" Psychology basically aims to uncover what people do along with why and how they do it. Studying everyday behavior and mental processes is the focus of psychology much of the time. But sometimes the stresses of life can seem overwhelming, and in those cases people need help right away.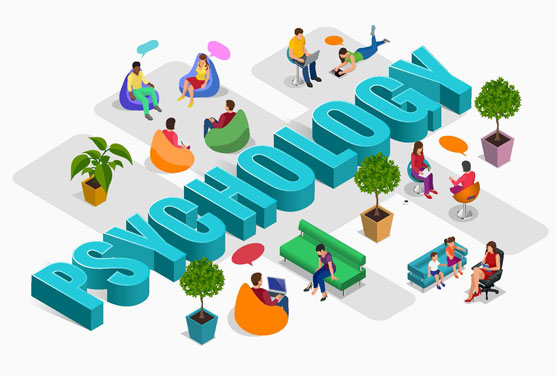 © Golden Sikorka/Shutterstock.com
What to do in a psychological crisis
When someone is in a state of panic or extremely angry about something, it's useful to have some basic ideas of how to help. You can use psychological first aid — a form of crisis intervention that consists of five easy steps.
Connect: Make psychological contact with the person in crisis.

Make eye contact and communicate a sense of caring. Use a calm voice. If you think the person may be dangerous, keep a safe distance and use non-threatening, nonverbal behavior. (Don't point at them or cross your arms, for example.)

Explore: Find out the who, what, when, why, where, and how of their current crisis.

Seek solutions: Help the individual generate their own solutions; suggest solutions only if they can't come up with anything.

Take action: Assist the person in taking action based on the agreed-upon solution.

Follow up: Agree to a time or a place in the near future that you will check on the person to see if the crisis was resolved or if they need further assistance.
When to call a mental health professional
If someone you know is in crisis, the above steps should help. However, they're not intended to take the place of a competent mental health or emergency services professional.
If you feel like you're in over your head in a situation, do not hesitate to contact your local mental health crisis hotline, or call the National Alliance on Mental Illness HelpLine at 800-950-6264. Get help especially if you notice any of the following suicide warning signs:
Suicide notes

Direct threats

Giving personal belongings away

Talking about or preoccupied with death

Hopelessness

Social isolation

Abrupt changes in appearance, risk-taking behavior, activities, or weight

Severe depression

Extreme apathy (acting like they don't care)

Feeling helpless or beyond help
Effective ways to cope with everyday stress
Stress is a constant in everyone's life. Nobody is immune from stress-inducing events and situations. Here are few tips for dealing with stress in your life:
Accept responsibility: Take charge of your own part in things instead of focusing on the activities or involvement of others.

Analyze the situation logically: Try looking at a situation less emotionally and more logically.

Gather information: The more we know, the better we're able to cope. Find out as much as you can about your situation and what can be done about it.

Reappraise or reframe the situation: Look at a situation from a different perspective and try to see the positive side of things.

Seek guidance and support: Ask for help from someone you respect or, if you're more comfortable doing so, from a mental health professional.

Use problem-solving skills: Come up with alternatives, select one, try it, and evaluate the outcome.
Professionals in the mental health field
When you need psychological help, you have a few choices — and remembering who they all are and what they do can be confusing. This table summarizes the differences in training and focus for psychologists, psychiatrists, social workers, and other mental health professionals:
Professional Title
Qualifications and Specialties
Psychologist
Has a doctoral degree in psychology. Licensed by the
state in which they practice. Specializes in psychological
treatment of mental disorders, psychological assessment and
testing, and related consultation.
If you or someone you care about is experiencing any symptoms of
mental illness (depressed mood, bizarre behavior, disordered
speech), consider a visit to a psychologist.
Psychiatrist
Has a medical degree. Licensed to practice medicine in
their respective state. Specializes in the treatment of mental
disorders from a biological perspective with the use of
medications. Some psychiatrists conduct psychotherapy, but
it's not their typical focus.
If you or someone you care about is experiencing any symptoms of
mental illness (depressed mood, bizarre behavior, disordered
speech), consider seeing a psychiatrist.
Social worker
Typically has a master's degree. Licensed as a
clinical social worker or a psychiatric social worker in their
state. Specializes in issues of social welfare and helping
people with difficult social circumstances and
relationships, such as domestic violence or child abuse. Social
workers also conduct therapy and counseling for groups and
individuals.
Someone should consider visiting a social worker if they are
having financial problems and need help finding and accessing resources.
Other professionals
Other mental health or affiliated professionals include drug
counselors, marriage and family therapists, pastoral counselors,
school counselors, and school psychologists.
About This Article
This article is from the book:
This article can be found in the category: