Audio Preferences in Logic Pro X
Audio Preferences in Logic Pro X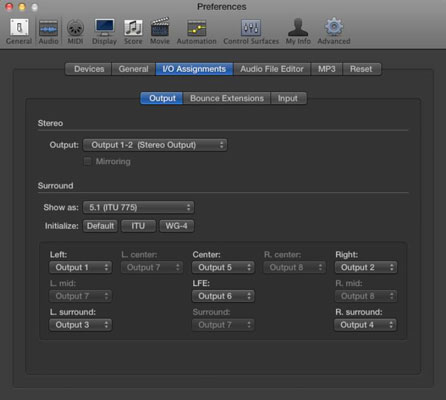 14
I/O Assignments tab
The I/O Assignments tab has three tabs: Output, Bounce Extensions, and Input. The Output tab enables you to send your audio to a different output pair if your hardware supports it. Select the Mirroring check box to send your output through stereo out in addition to a second output.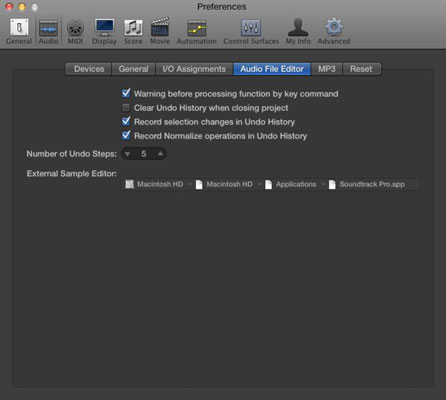 24
Audio File Editor tab
This tab lets you set the preferences for the audio file editor. The audio file editor has its own undo history with a definable number of steps. You can also choose an external audio editor if you have one that you prefer.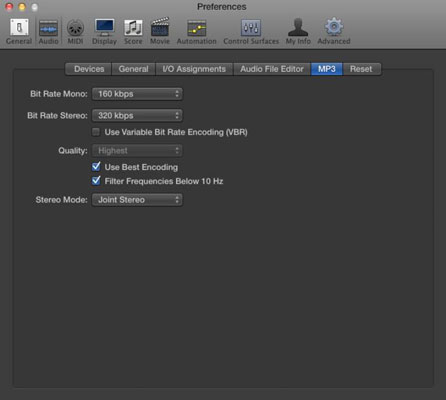 34
MP3 tab
The MP3 tab enables you to set the default bit rate of mono and stereo MP3 files. As discussed previously in this chapter, a higher bit rate will result in higher quality audio.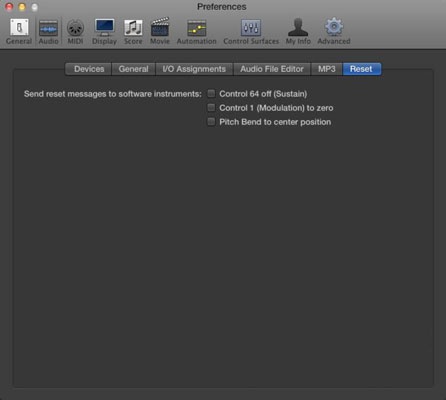 44
Reset panel
If your software instruments get stuck and continuously play notes, you can reset them in this tab. Sometimes sustain messages from a sustain pedal get stuck, and notes continue playing as a result. You can reset sustain MIDI messages in addition to modulation and pitch bend in this tab.