How to Add a Static Title to Your Digital Film
How to Add a Static Title to Your Digital Film
Premiere Elements provides a wide selection of title choices for your DSLR movie, from lower thirds to locator information. Locator information is like those IDs used in news segments and documentaries to describe the person or place in the scene. With a person, it consists of two lines: name and description. For example, Charles Dickens/Writer, or Charles Dickens/Kent, England.
Adding a title is pretty easy. Just follow these steps: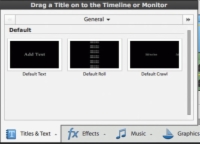 1

Find where you want to add the title.

Position the playhead, or CTI, at the point on the clip where you want to add the title. Select Text→New Text and choose Default Still. You can also access it by clicking the Titles & Text button on the bottom of the interface. After you do that, you see the text tool in the monitor panel.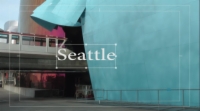 2

Type the desired title text.

In the monitor panel, you can either backspace or retype; drag and press Delete, or use Add Title as your title. (Okay, just kidding on the last one.) Type the desired text.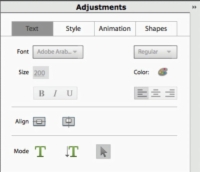 3

Make adjustments to the text.

In the Adjustments panel, you can alter font type, size, color, and a variety of other choices.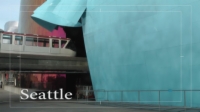 4

Place the title.

When you're satisfied with font and size and other stuff, click the Select tool on the Adjustments panel and drag the title to the appropriate place on the image.
5

Alter its screen duration.

The default setting for a title is about a half of a second. You need to extend its time based on your needs. For a lower third, or identifier, it's normal to keep it up for about two seconds. Other situations require a longer duration. To change the length, grab the end of the title in the timeline and drag it to extend the time it stays on the screen.