Transferring Digital Photos from Your Memory Card to Your Computer with a Card Reader
Transferring Digital Photos from Your Memory Card to Your Computer with a Card Reader
By using a card reader device, you can transfer images from a memory card to your computer. Your computer sees the card reader as just another drive on the system. After you install your card reader's software (your card reader's instructions can help you with this installation), you can transfer files easily: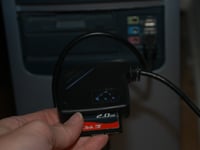 1

If you have an external card reader, attach it to your computer by using a USB cable.

Your computer should instantly recognize the card.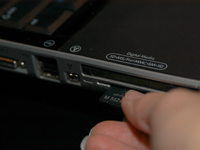 2

Insert a memory card into the card reader.

Again, your computer will notice the card reader and make the files (photos) available.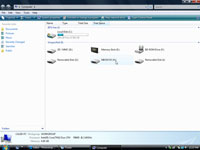 3

Open your computer's main system folder, then open the card reader's drive.

This figure shows a Windows computer system folder, including a card reader.
4

Open the folder into which you want to copy the image files.

You can also simply drag the files to your computer's desktop.
5

Drag and drop the image files in the reader's folder to your computer's hard drive.

You can place the files either in the folder you opened or on the desktop.