Taking Pictures without Being There with Your Digital Camera's Self-Timer
Taking Pictures without Being There with Your Digital Camera's Self-Timer
Many digital cameras offer a self-timer mechanism, which allows you to take a picture without having to press the shutter button on the camera yourself. The self-timer enables you to be part of the picture, too: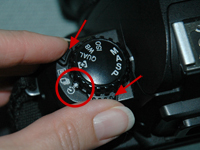 1

Set the camera to self-timer mode.

If your camera has this option, it should appear in the camera's menu. Check your manual if you can't find it.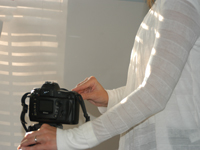 2

Place your camera on a tripod (or other still surface).

You won't be holding onto the camera, so something needs to support it!
3

Activate the self-timer mechanism.

For a lot of digital cameras, you simply press the shutter button to activate this mechanism. Consult your camera's documentation to see whether this is true for your camera.
4

Move away from the camera.

If you want to make yourself part of the picture, be sure to move into the camera's field of view before the self-timer runs out. After a few seconds, the picture is snapped automatically.