Displaying Digital Photos on the Internet
Displaying Digital Photos on the Internet
You can post your digital photos on the Web — whether for business or personal use, on a Web site or as an e-mail attachment. To make your Web pictures efficient and effective on the Internet:
1

For business Web sites, make sure that every image you add is necessary.

Don't junk up your page with a lot of pretty pictures that do nothing to convey the message of your Web page.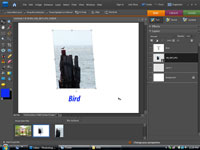 2

If you use a picture as a hyperlink, also provide a text-based link.

People with slow Internet connections who set their browsers so that images don't automatically download can't navigate your site unless they take the time to load each image.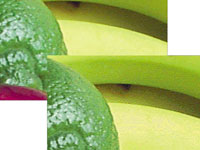 3

Save Web-bound photos in the JPEG file format, not in GIF.

This figure illustrates the difference between the formats. JPEG produces the best-looking on-screen pictures, and all Web browsers can display JPEG files. A GIF image can contain only 256 colors, so photos can turn splotchy when saved to this format.
4

Adjust your image's pixel count for the correct display size.

To accommodate the widest range of viewers, size your images with respect to a screen display of 640 x 480 pixels.
5

Keep your file size relatively small.

File size determines how long it takes other people to download your pictures (and how long you wait for pictures to make it from your computer to the Web).